I.
It's a very heavy week at my job, so I'm having to put my series on spiritual abuse on hold for a minute! However, on that topic, I can recommend this excellent post by Chris Damian, this interview with Rachael Denhollander, this report by Jenn Morson (from two years back) on what's now a mounting scandal at Steubenville, and this sobering reflection by Mary Pezzulo on abuse, the Crucifixion, and Catholic media.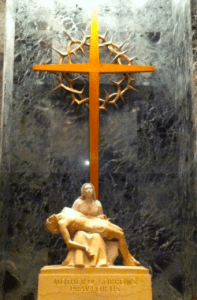 II.
I just started reading Death Comes for the Archbishop by Willa Cather. So far I like it a lot—it reminds me of Graham Greene and Walter Miller, if only because of the setting. Parts of Lost In the Cosmos, too (specifically, the parts set in New Mexico). It's been a while since I dug into a good novel; it feels good to be back.
III.
I was surprised and pleased to see the Republican governor of Arkansas veto a transphobic bill. It was even better to see him write an op-ed explaining why, citing his party's theoretical resistance to state interference in people's lives. (If you're looking for a way to support trans people in the US right now, I recommend a donation to the National Center for Transgender Equality.)
IV.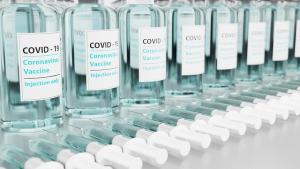 I am finally vaccinated! Well, halfway there—got my first shot of Moderna a week ago tomorrow, and getting my second on the seventh. This means, among other things, that I'm going to the principal Mass at my parish again (I was going to the low Mass for most of 2020, which was a bummer, both because of the absence of music and because I had to get up so early). And it shouldn't be long before I get to see my family again, including nephew number seven, whom I still haven't met in person. Really exciting!
V.
My dear friend Grant Hartley, who just became a Catholic this Easter, gave an interview to Xorje Olivares on his Spotify podcast Queer I Am, Lord. Grant is a long-time contributor to the Side B world, notably via Revoice and the Life on Side B Podcast. (Also he took Ven. Dorothy Day as his patroness for Confirmation, which I am psyched about; and judging from his interview with Xorje, he's on the road to becoming a fellow Scotist.) Go forth and listen!