As the 20th anniversary of the September 11 attacks comes upon us, we are probably all remembering the events of the day and its aftermath.
My personal connections included a daughter in New York City and a niece and brother-in-law who both worked for the Pentagon but were, fortunately, not on site that day. My niece's office was being remodeled, so she was in temporary quarters in another location. If not for that, the results of that day might have been more tragic for our family since her regular office was in the section of the Pentagon that was destroyed.
There are a number of other things about that day I can recall, but what was perhaps most poignant happened the following Friday at a church near my office in Houston.
The Collective Sob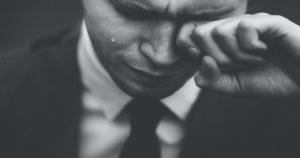 Memorial services were being held all over the city. I heard about a Mass planned for noon that Friday at the Catholic church nearest to my place of work. I decided to use my lunch hour to attend.
Time was tight, so I arrived barely in time and found a lack of parking as many, many other people had chosen to come as well. I had to park a few blocks away and run to the church. I do believe I got the very last seat in the building, and that was only achieved with a lot of scrunching in the pew.
You couldn't have shoe-horned another person into that church. Not only were the pews packed, but the aisles were filled with those having to stand. It occurred to me that a Fire Marshall would not have approved.
Mass was fairly normal except for the huge crowd and the circumstances. The homily was short and not deeply profound, but it didn't need to be. The celebrant needed only to review the reason for the Mass and to ask us all to pray for our country.
Apparently, that plea for our nation hit a chord of sorrow, of patriotism, of fear, of so many emotions evoked by the attacks, for as the priest ended his homily, there was a sound like a collective sob coming from the congregation.
It is a sound I will never forget, even though I don't really have words to describe it. It lasted just a moment, although tears had been flowing here and there all through the Mass as people struggled with their feelings. Following that unexpected and unpremeditated moment, some broke down at the confirmation of the enormity of our loss and our precarious future.
The Church Magnet
I was touched by the turnout and so glad to see people turning to the Church in a time of trouble. It seems instinctive for people to head to church in times of crisis.
I remember when President Kennedy died. Once his death was confirmed, the Sisters at my parochial school led all eight grades over to the church to say a rosary. As if a drum beat had gone out all over town, people starting joining us in church, even sympathetic Protestants, and soon our large church was full. It was as if a magnet had drawn them there.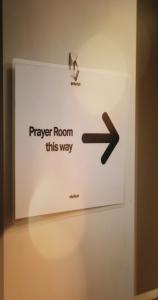 Kathryn Jean Lopez, a senior fellow at the National Review Institute, wrote for the September 9, 2021 Angelus News (https://angelusnews.com/faith/why-september-11-2001-was-different/} about this same phenomenon on 9/11. She commented: "Twenty years ago, we sought assurance, help, and consolation from God."
She remembered "church doors around [New York City] being opened and people flowing in and out. Watch the video of the prayer service that week at the National Cathedral, and you will see a nation calling out to God for help, for hope, for meaning. We were united."
Lopez continued: "I saw people flock to God. You didn't have to be religious to see it. On display at the memorial at Ground Zero are the holy cards people left behind in their desks, and the signs and remembrances of Masses that would happen daily at the rescue and recovery debris in the days after. People could be seen praying together on the streets — they wanted and knew they needed God."
However, Lopez has not seen this same reaction during the pandemic. On the contrary, it seems as if the cancel culture has canceled even God.
My hope is that the multiple TV programs about 9/11 will remind Americans of a time when we were united as a people instead of being so polarized. I hope that we will come together and once again follow our natural instincts to seek God.