Isn't the purpose of a Catholic college to strengthen and promote the Catholic faith through its students? To educate future Catholic leaders in their spiritual development and cement their Catholic principles?
The Catholic nature and environment of a school should permeate student education and not be altered to accommodate forces outside the Church.
Loyola Marymount University and Planned Parenthood
The shocking situation at Loyola Marymount University in Los Angeles this past week is an example of how far astray from its mission a Catholic college can get.
One of the student organizations, Women in Politics, hosted an on-campus fundraiser for Planned Parenthood, the nation's largest abortion provider.
Despite an enormous outcry, the LMU administration refused to cancel the event. Instead, it lamely stated: "The events, actions, or positions of student organizations, including Women in Politics, are not endorsed by the university."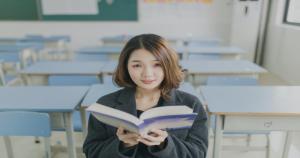 Further, LMU claimed it maintained a commitment to its "Catholic, Jesuit, and Marymount heritage, values, and intellectual traditions." It said the activities of its student organizations are "living examples that LMU embraces its mission, commitments, and the complexities of free and honest discourse."
Discourse, yes, in the tradition of academic freedom. A fundraiser for an organization that exploits women and kills children? No!
The Outraged Reaction
A petition signed by nearly 20,000 people asked LMU's president to cancel the event because it was an "egregious violation of LMU's Jesuit, Catholic identity."
Los Angeles Archbishop Gomez negotiated with LMU officials to no avail. He said that he was "deeply disappointed" because "respect for the sanctity and dignity of all human life is central to Catholic identity and must be a core commitment in Catholic higher education."
Archbishop Gomez is absolutely correct, but the commitment to a Catholic identity and adherence to Catholic ethics seems to have faded dramatically at many Catholic colleges.
Other Colleges, Other Incidents
I have been worried about this problem for a long time. Not only have there been Catholic colleges like Notre Dame and Georgetown who have invited abortion or euthanasia activists to speak, but also I have observed at other Catholic colleges a rampant rejection of Catholic values in policy and practice.
Coincidentally, I have personally been involved in other such conflicts with LMU. In 2000, in conjunction with the Democratic Party national convention in Los Angeles, Democrats for Life of America (DFLA) hosted a reception at LMU.
A number of prominent pro-life Democrats were invited, including members of Congress. It was an elegant and dignified event.
We foolishly thought that meeting at a Catholic college would ensure cooperation. However, just a few days beforehand, someone at LMU called to tell me that we were being cancelled because they thought we were too "controversial."
I shamed them into letting us go ahead, but they insisted we hire security in case there were protestors. Of course, there weren't any.
That was 21 years ago with different administrators, but I think the mentality and atmosphere were already much as it is today.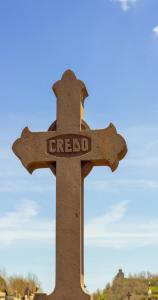 Further irony came last summer when DFLA planned to have its annual conference on the campus of – you guessed it – Loyola Marymount. My spidey sense prickled and, sure enough, LMU imposed such extreme COVID restrictions (citing the California government) that we had to move the event on short notice to Ohio.
The COVID restrictions may have been legit, but do I detect a pattern here, nonetheless?
Scandal and Tragedy
How is it that the administration of a "Catholic" university can turn a deaf ear to the archbishop and ignore 20,000 petitioners, but defend and lend its facilities to an abortion-supporting organization?
Adding to Catholic embarrassment, more than 30 news services carried the story, from the Washington Post to Breitbart News.
One story interviewed the president of the LMU College Republicans. When I couldn't find a pro-life student group listed at LMU, I contacted this Republican student.
He replied, "We don't have a pro-life group on campus. The only group that unanimously advocates for the unborn is College Republicans. Even our Christian Life Community is overwhelmingly pro-abortion."
How tragic. Abortion, a grave moral error, is rampantly supported on a Catholic campus. I'd say LMU is not fulfilling its purpose.
The Desired Mission
Catholic colleges are private institutions with a specific, religious charter. They can and should step in when a campus organization strays from Catholic ethics, not to condemn, but to dialogue and evangelize.
Catholic schools are supposed to exemplify, teach and support our religion. How else can they claim to be Catholic? They need to be reminded of this mission and called to task if they are failing in it.