A dangerous way of thinking is that some people have more value than others. Therefore, it is acceptable to kill those of lesser value through abortion or euthanasia. The Church teaches, however, that there is equal value in everyone.
On October 30, 2021, Michael Johnson died at the age of 33. His death made national news, and he was mourned by thousands of people.
Who was Michael Johnson? You may know his father, Ernie Johnson, the host of TNT's "Inside the NBA" since 1990.
Ernie and his wife Cheryl adopted Michael from a Romanian orphanage when he was three. The attendant told Cheryl, "Don't take this boy. He's no good."
They did take him, though, even knowing that caring for him would present many difficulties. Michael had Muscular Dystrophy and autism, with a "Rainman" memory about cars.
There is a 2018 video of Ernie telling an audience about Michael's life and the impact he made on so many. It's a must-see but have your hankie ready. https://www.youtube.com/watch?v=yLGusgLPpKk
The Value of Michael Johnson's Life
The basketball coach at Michael's high school recognized in him a determined spirit that would teach heart and maximum effort. So, the coach made 9th grade Michael a member of the team.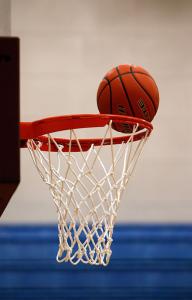 Michael used sign language to tell everyone he met "Love you, too." When Michael was presented at the school rally for team Seniors, all the students signed "Love you, too."
On his passing, the NBA stated that Michael was "admired by so many around the league for his remarkable courage and perseverance."
Turner Sports said, "We are heartbroken over the passing of Cheryl and Ernie's beloved son, Michael, a true hero who uplifted and brought joy to everyone he touched. The family's love, faith and commitment to one another will forever be an inspiration to us."
Ernie's colleagues, Shaquille O'Neal, Charles Barkley and Kenny Smith, paid tribute to Michael. O'Neal said he looked up to Mike, and Smith remembered his "gravitational pull" that lit up a room. Barkley talked about the wonderful life his parents gave him.
So Michael Johnson had a wonderful life, he inspired others and brought them joy and love, he had a charming personality and a special talent, yet if his disabilities were diagnosed in utero, most people would recommend abortion.
The Value of Down Syndrome Children
A friend of mine had a daughter with Down Syndrome. The little girl suffered cancer as a preschooler but beat it. She was five, I think, when she became the poster child of her county's Cancer Society. As such, she sparkled at events and fundraisers.
From then on, she continued to raise awareness about children's cancer and raise funds for summer camps for children with cancer. Her cancer came back repeatedly, complicated with strokes, but she continued to raise funds to help others.
This brave champion died when she was 13. At her funeral, her parents stood in a receiving line for two hours to greet all those who had come to honor their daughter.
Yet children with Down Syndrome are believed to have no quality of life, no value. In Europe, over 90% of preborn children with DS are aborted. In America, records are not kept, but it is estimated that at least 40% are aborted.
Iceland announced in 2017 that it had eliminated Down Syndrome. TV star Patricia Heaton tweeted: "Iceland isn't actually eliminating Down Syndrome. They're just killing everybody that has it. Big difference."
Other People's Value
During the pandemic, the quality and value of other people's lives was often in question. Some saw the death rate as an opportunity to cull the old and weak or anyone considered a "drain on society."
Time after time, I see news stories about people with disabilities who are lauded as heroes for making it as actors, athletes or activists, who are celebrated for their loving ways and great attitudes. Still, many say, "They should have been aborted."
Years ago, a nurse at a state hospital for the severely disabled told me that the lives of her patients had value in what they brought out in others. As the Canadian philosopher Jean Vanier said, "Weakness carries within it a secret power. The one who is weak can call forth powers of love in the one who is strong."
That nurse's wisdom has been the motivation behind my many years of pro-life work.
As someone with four genetic disorders, I am no more valuable than the severely disabled just because my flaws are different and not readily noticeable. Nor am I less valuable because I have genetic disorders.
We are all flawed, but we share a humanity that demands dignity. There are no little boys or girls, no disabled or elderly who are "no good." There is equal value in everyone.