Redemptive suffering is the practice of offering up our suffering as a sacrifice to God. It is a way to connect our suffering with Christ's so that God can use it to grant further blessings just as God used Christ's sacrifice to redeem the world.
Suffering, when accepted and offered up in union with Christ's Passion, can reduce the punishment for sin and alleviate our physical or spiritual needs or that of others. If redemptive suffering is a way to imitate Christ, then it is also a way to obey His command to love others as ourselves.
As St. John Paul II explained: "In bringing about the Redemption through suffering, Christ raised human suffering to the level of the Redemption." Thus each of us, in our suffering, "can also become a sharer in the redemptive suffering of Christ."
In an article for Bishop Barron's Word on Fire website, Brandon Vogt wrote: "Just as [Christ] accepted beatings, torture, and ultimately death on our behalf, offering His sacrifices for the sake of the world, so we must channel our much smaller pains and sufferings for the sake of those who could use some extra grace."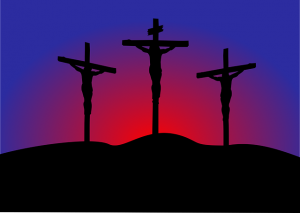 Vogt added: "Suffering is not pointless if offered up to God as a sacrifice for the sake of others. Even if suffering is not inherently good, it can produce good if we endure it, allow it to purify us, and make it into a sacrifice." https://www.wordonfire.org/resources/blog/how-to-offer-up-your-suffering-like-st-john-vianney/21497/
In fact, Our Lord told Saint Faustina, that we could "save more souls through prayer and suffering than will a missionary through his teachings and sermons alone."
Charlene Richard, the Little Cajun Saint
On November 17, 2021, at the fall general meeting of the U.S. bishops, it was agreed that the sainthood causes of three lay people should be moved forward. Among the three is Charlene Richard, whose short life is an inspirational example of redemptive suffering.
Servant of God Charlene Richard died of acute lymphatic leukemia in 1959 at the age of twelve. According to her family and friends, Charlene grew up in Louisiana like any ordinary kid.
Then four months before her death, she read a book about St. Therese of Lisieux. This led to Charlene asking her grandmother if she could become a saint by praying like Therese. (St. Therese died from a very painful illness but had offered up her suffering in prayer.)
Charlene did not know until just two weeks before her death that she was terminally ill. She accepted the news from the hospital chaplain by saying, "Father, when the Blessed Mother comes, I'll tell her you said hello."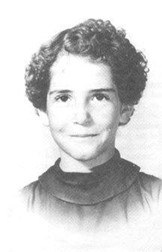 From then on, the chaplain reported, she would offer up her sufferings each day for someone in need. She especially prayed for others to be healed or to be converted to Catholicism.
According to the chaplain and the nun who was the Pediatrics Director, all those for whom Charlene prayed were indeed healed or converted.
After Charlene's death, devotion to the "Little Cajun Saint" spread quickly. The chaplain, a priest friend of his, and the nun gave witness to her story. Soon prayer cards and a booklet spread the devotion as more and more people claimed to have received her aid.
There were 4,000 people and wide media coverage at the 30th anniversary Mass of Charlene's death. Thousands more come each year to visit her grave, some on chartered buses from New Orleans, and leave prayer requests.
Charlene is an example of the value of redemptive suffering and how to die well. Her story is also a lesson in how to live with the joy of faith and with love for others.
Offer It Up!
In a previous blog on "The Benefits of Suffering" (https://www.patheos.com/blogs/musingsfromthepew/2021/10/p340/) I talked about how suffering can lead to positive change and help us to appreciate our blessings. Redemptive suffering is a bonus to all that because we can also use our suffering to earn grace and to help others.
Those of us who grew up in the Church can remember being told, "Don't whine. Offer it up!" We were taught to pray: "Lord, I offer this sacrifice to you for . . . ." It was good advice we need to share anew. Offer it up!