Politicians have a bad reputation. Few, if any, seem to be saintly. However, it is possible to be a world leader and holy. An example in modern times is that of Blessed Charles, last ruler of the Austro-Hungarian Empire.
Remarkably, Wikipedia lists 83 canonized kings and queens. In addition, there is a myriad of other royal saints and a long list of those who are being considered for sainthood. https://en.wikipedia.org/wiki/List_of_royal_saints_and_martyrs
Most people probably think that these royal saints lived in medieval or earlier times, but there are still a few European royals who adhere to their Catholic faith. For example, Grand Duke Henri of Luxembourg refused to approve legislation on euthanasia in 2008 and suffered the removal of some of his authority as a result.
The history of World War I always starts with the assassination of Austrian Archduke Franz Ferdinand in 1914 but then largely neglects the 27-year-old who became Austria's Emperor Charles (or Karl) I in 1916.
The Faith of Charles and Zita
Charles, aka Charles IV, King of Hungary, found war abhorrent. Taking seriously his duty as the Apostolic King of Hungary, Charles advocated for the peace plan devised by Pope Benedict XV. He made secret attempts to negotiate Austria and Hungary's exit from the war but was unsuccessful.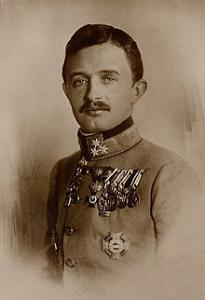 Historians are not kind to Charles because of his political failures. They question his sanctity in light of war-time complications. They forget that good people are not necessarily good leaders.
Honorable intentions can be overrun by evil forces. What God is looking for is what people do to love Him and seek salvation, not their mastery of political maneuvering.
Take for example former President Jimmy Carter. Historians don't rate his presidency as successful, but public opinion is that he is the best past president of all time. Carter's humble nature and good works are far more valuable than his political achievements or lack thereof.
Charles was not an autocratic king but one who saw his position as that of service and social assistance. He involved his faith in his political decisions and in his marriage. When he wed Princess Zita von Bourbon-Parma of Italy in 1911, he told her that they must help each other into heaven.
Zita was similarly devout. Her family regularly undertook distributing clothes, food and medicines to the poor, a practice she continued with Charles. Three of Zita's sisters became nuns, and in her later life, Zita spent several months each year at their monastery.
Exile After WWI
At the end of the war in 1918, his empire dissolved, Charles and his family were exiled to Switzerland. He spent two years trying to restore the monarchy in Hungary, but he was rebuffed and sent into a second exile on the Portuguese island of Madeira.
There, in reduced circumstances, his poor health deteriorated, and he died of bronchial pneumonia at the age of 34 in 1922. He offered his final suffering for his people, and his last words were, "As you will it, Jesus."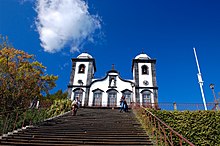 Zita, who was pregnant with their eighth child at the time of his death, went into mourning and wore black for the rest of her life. She died at age 96 in Switzerland.
The cause for Charles' canonization began in 1949, and he was declared a Servant of God in 1954. In 1972, when his tomb was opened, his body was discovered to be incorrupt. (How can the historians doubt his sanctity after that?)
In 2003, a miracle attributed to Charles was certified. He was then beatified in 2004 by St. John Paul II who commended Charles' efforts for peace.
In 2008, a second miracle was attributed to Charles, and the next year the beatification process began for Zita.
Leadership and Faith
In a previous blog, I discussed politicians who understand abiding by a moral code. I referenced former U.S. Representative Daniel Lipinski who wrote an essay about being Catholic first in your life and the effect of faith on political decisions. https://www.patheos.com/blogs/musingsfromthepew/2021/10/p425/
It is this idealism and devotion that is needed most in our leaders. We have far too many elected officials in this country who claim to be devout Catholics but who publicly defy the Church's teachings. They are not abiding by the faith in their decisions but by their own ambitions. They are seeking popularity rather than seeking God.
Political figures like Emperor Charles and Grand Duke Henri exist, but they are not in the majority and are always in danger. We need to pray to Blessed Charles and Servant of God Zita that these leaders will be supported and given the courage to endure.