The Lord will provide. Trust in the Lord. Those are maxims we are told repeatedly because they are true! Not that you get everything you request, but when the time is right with the Lord, merely asking will get you what you need.
The Example of Servant of God Blandina Segale
My mother's favorite book was At the End of the Santa Fe Trail, the journal of Sr. Blandina Segale (now a candidate for sainthood). This book is also one of my favorites because I admire Sr. Blandina's style of fundraising — do what you need to do and the money will come!
Repeatedly, Sr. Blandina started building projects for a school or hospital with absolutely no money. Somehow, though, the money always made its way to her. I suspect people would see how hard she worked and feel compelled to join her.
One example was when she needed a new school building in 1873 in Trinidad, Colorado. She borrowed a crowbar and went on the roof to begin detaching adobes. A prominent woman passed by and asked "For the love of God, Sister, what are you doing?"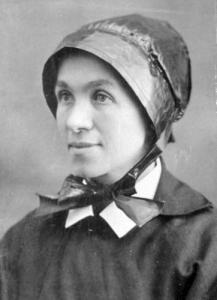 Sr. Blandina told her she needed a new schoolhouse. The woman asked how many men were needed. Sr. Blandina replied, "We need not only men, but also straw, moulds, hods, shovels — everything it takes to build a house with a shingle roof. Our assets are good-will and energy."
The woman replied: "I go to get what you need." Within an hour, she came back with six men and supplies. Eventually, town carpenters offered to help, and merchants gave nails, paint, etc. Sr. Blandina herself carried the hod for the town plasterer (and taught him a new method!).
A Jesuit pastor told others he was observing a case study in human nature in that good will and tactfulness were building a schoolhouse. Even the bishop came to see the "schoolhouse being built without money."
Furniture for Our New Church
My parish has a satellite church in a very poor part of town. When some of us visited the church, we were appalled by what we saw. The church consisted of three plywood sides with a tin roof. The fourth side was open, and the floor was dirt!
The partial shell of an earlier attempt to build a nice church was still there, so we decided to raise the money and build on that site.
Thanks to a large donation from one parishioner, the remainder that we needed to raise was within reach. The simple but lovely church got built. However, we did not have enough money for furnishings.
What to do? A convent about 400 miles away was closing, so two parishioners traveled there to ask (beg) the Mother Superior for anything she could donate from their chapel. We got a lot of good accessories!
However, we still didn't have pews. The people were sitting on rickety folding chairs and a few pews loaned from the main church, but it was far from enough and, of course, looked ugly in that brand new church.
God Sends a Solution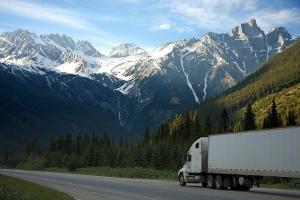 As Providence would have it, I was at the Religious Education Congress in Los Angeles that year. Among the exhibitors, I saw a church furniture manufacturer.
So, I asked one of the salesmen, "When a church puts in new pews, what happens to the old ones? Do they ever get donated to someplace else?" He said that they did, and he promised to put my name on a waiting list.
This blessed man called me several months later. A church doing a renovation was willing to donate its old pews, which were in good condition. Our part was to arrange for the transportation.
That meant more fundraising and lots of logistical tangles, but we got it done. Hiring that truck and crew was a lot cheaper than buying a church-full of furniture!
Although we did all this to get furniture for our satellite church, it turned out that what we got was a perfect match for the main church. The pews we had were a dark wood clashing with a beige interior and were the wrong size. We wasted a lot of space that we needed to provide more seating.
The new church has dark accents; we realized our pews would look great there and fit well. A swap solved the furniture problem in two churches, and we had enough left over to furnish our chapel too. Parishioners in both places have been thrilled with the results.
All it took to accomplish this transformation was to ask the right person the right question — and apply "good-will and energy." The Lord took over from there. Ask and thou shalt receive.