Every Catholic parish should be a resource for women with unplanned pregnancies. If we are committed to the sanctity of life, then we have to be active in caring for mothers and babies in need.
Every diocese has a Respect Life office, and most parishes have a pro-life committee of some sort. These committees, however, might be involved in just 40 Days for Life or educational materials for the parish community.
Walking with Moms in Need
The U.S. Conference of Catholic Bishops decided, therefore, to promote Walking with Moms in Need. This program is a "nationwide—yet parish-based—initiative to increase outreach and support to pregnant and parenting mothers in need."
The name of the program indicates that Catholics should walk in the shoes of women with unplanned pregnancies, getting to know how to help moms in difficult circumstances, building relationships, sympathy and understanding with them.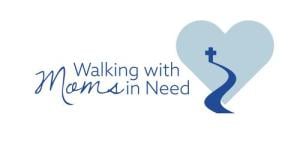 Launched as a one-year initiative in March of 2020, Walking with Moms in Need could not be fully promoted in that time frame because of the pandemic. Parishes are still encouraged to access and implement the materials at https://www.walkingwithmoms.com/
The idea is not to create pregnancy resource centers at parishes, but to support such centers and fill in the resource gaps based on the talents and skills of the parishioners. The Church supports many social services agencies, and this program meaningfully introduces parishioners to them and others.
The USCCB hopes that: "Together, we can work towards the day when any pregnant or parenting mother in need can turn to her local Catholic parish and be connected to supportive, life-affirming help."
With the Supreme Court on the brink of reversing Roe v. Wade, the pro-life community knows it has to be prepared to increase its efforts to aid pregnant and parenting women in need. Parishes and individuals have a number of different ways they can help.
Embrace Grace Support Groups
One of the ways that I recommend is to have an Embrace Grace support group at your church. This program equips churches "to love and support the single and pregnant young women in their communities." https://embracegrace.com/
Since it is a support group, Embrace Grace does not require a large commitment of people or funds from the church. The group meets weekly for 12 weeks and teaches mothers how to maintain hope and their dreams, be brave, and have their babies too.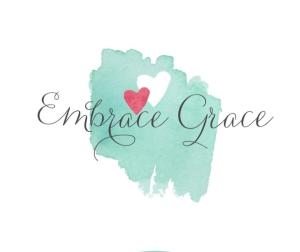 Along the way, the mothers will meet others with similar experiences and make new friends. The dads can be involved as well. For a church, it is a "powerful opportunity to be a catalyst of change in a woman's life as well as broaden its community outreach."
The Embrace Grace nonprofit organization "provides all the tools, on-going training and support and the curriculum" needed to implement the program. The fun part is the baby shower at the end of the program, to which the whole parish can be invited!
An alternate, simple thing to do is have a party to build love boxes for the women who come to a pregnancy resource center. Embrace Grace provides all the items for the box, and the church members have fun while gaining knowledge about the kind of encouragement women in crisis need.
Among other items, the Love Box contains a hand-written Letter of Hope. A church group can also volunteer to write these notes, using a downloaded template. It's a great outreach project that can positively affect the writer as much as the recipient.
So Many Ways for Pro-Life Outreach
There are a number of easy, impactful ways a parish can take pro-life action. You can always do a diaper drive or have the fun of a baby shower, then take the items to a local pregnancy resource center or to a shelter, maternity residence or other charity.
Whatever your parish decides to do, I recommend publicizing the program or event as much as possible. The mothers need to know the help is out there, and the public needs to know that Catholics are not just talking the talk but walking the walk with the moms in need.