Having just celebrated Catholic Schools Week, I want to pay tribute to Catholic education and emphasize how critical it is not only to the future of our children, but to the future of our culture.
There is an excellent article on this subject, "Why Catholic Schools Matter," by Jack Butler that appeared in the National Review on February 3, 2022. https://www.nationalreview.com/corner/why-catholic-schools-matter/
Butler comments that there is "always something a bit countercultural about attending Catholic school. To attend Catholic school is to be willingly shaped by an institution whose values often clash with those of the culture at large and that enforces certain norms and expectations."
"At its best," Butler writes, "the result of such instruction is to create a fully realized soul capable of intelligent and reverent living in a world that can be hostile to both."
Catholic Schools Maintain Standards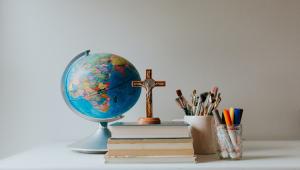 It is this steadfastness to essential Catholic values that makes a Catholic education so worthwhile. Our schools have maintained certain moral and educational standards while so many public schools have collapsed academically from political and social mayhem.
Butler quotes Ashley McGuire, a senior fellow with the Catholic Association: ". . . what Catholic schools have done for the millions of children who are lucky enough to attend them isn't just about keeping kids at their desks. These schools have been ports in a storm, offering children a place to be children."
McGuire added: "The Catholic-school mission as stated by the U.S. Conference of Catholic Bishop is to educate 'the whole person.' Catholic schools have stayed true to this ideal and have proved to be a place where children can flourish in a holistic way."
Catholic Schools Imbue Life with Faith
Perhaps our non-Catholic friends have wondered through the years why Catholics established their own schools and called attention (and discrimination) to themselves with this separation.
Now, however, with the proliferation of Christian academies, it seems they understand—if you want your children to live your faith, you have to provide an educational environment in which your faith is an integral part of every subject.
While praising Catholic schools, it must be admitted that some have capitulated to outside influences. I once read about a Catholic school that removed all its religious statues because they had many non-Catholic students and didn't want to "offend" them.
In a previous blog, I related the problem of Catholic colleges that bear little resemblance to anything Catholic. The situation in some of our parish schools is similar. https://www.patheos.com/blogs/musingsfromthepew/2021/11/catholic-colleges-that-are-not-catholic/
That's why Thomas W. Carroll, superintendent of schools for the Archdiocese of Boston, said, "The answer is not for Catholic schools to imitate public schools." Instead, we must "put the Catholic back in Catholic schools." I recommend his five-minute video, as did Butler, at https://edify.us/video/putting-the-catholic-back-in-catholic-schools/
Catholic School Enrollment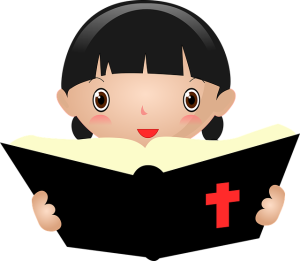 Although parochial school enrollment has dropped dramatically since the 1960s, Catholic schools across the Archdiocese of Los Angeles have recently seen the biggest increases in enrollment in three decades.
Catholic schools Superintendent Paul Escala was quoted by Angelus News as saying that the rise in enrollment has not been despite the pandemic but because of it:
"During the pandemic, families have had time to not only reflect on what's important to them, but starting to realize what they're kids are learning in school and really reflect on if these are the things they want their child to be formed in," he said.
A trustee of the Shea Family Foundation (a major benefactor of Los Angeles Catholic schools) said, "I think there is so much turmoil in our world, in our communities, that families have deep concerns in raising their children in unsafe, unwelcoming environments.
"Catholic schools can provide beautiful, safe, welcoming spiritual environments for their kids, in addition to high quality education," she added. https://angelusnews.com/local/la-catholics/bell-gardens-schools-comeback-signals-a-new-trend-in-catholic-education/
I will be watching to see if this reaction to the pandemic results in higher Catholic school enrollment in other parts of the country as well. I hope Escala is correct about parental re-evaluation of what is important.
Catholic School Is Not A Luxury; It Is Essential
My parents made serious sacrifices to be able to send their children to Catholic schools from first grade through college. I have benefitted all my life from the strong foundation this education gave me in critical thinking and in my understanding of religious and civic affairs.
It pains me greatly to hear parents say they can't afford Catholic school tuition when they somehow can afford high-end cars, boats, and other luxuries. Catholic school for your kids should be a top priority.
Catholic schools are a huge support for parents trying to steer their children through a difficult, confusing world. If you want people to meet your children someday and comment "Somebody raised you right" then you need to raise them with a Catholic education.