An article by Peter Jesserer Smith that appeared in the National Catholic Register last month described a terrific idea that I want to promote: repurposing Church-related buildings. https://www.ncregister.com/features/turning-empty-convents-into-evangelizing-young-adult-residences-st-elizabeth-house-models-how
Smith's article focused on the establishment of two residences for young-adult Catholics in vacant convents in Santa Barbara, California. Deacon Chris Sandner looked at the many vacant residences originally built for thousands of priests and religious long ago.
According to Smith, Sandler "realized the Church had an opportunity" to turn those rooms into "affordable private Catholic residences for singles, particularly those serving in the parishes."
In a previous blog, I discussed the campus evangelization efforts of FOCUS (Fellowship of Catholic University Students). https://www.patheos.com/blogs/musingsfromthepew/2021/10/hope-for-tomorrow-in-college-evangelists/
Imagine if you are a FOCUS missionary assigned to a college in California or some other place where the rent is astronomically high. How are these recent college graduates supposed to afford housing?
One answer is living in the type of housing created by Sandler in Santa Barbara. After all, the buildings were designed to house single people, so the space fits. It doesn't matter that the new residents are not wearing religious garb.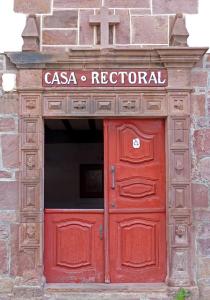 What does matter is that the Church is able to offer a private room and bath with common living and kitchen areas at half the cost of a typical apartment. No wonder that, despite no advertising and a vetting process, there is a waiting list for both residences.
Repurpose Closed Colleges
Besides vacant convents and rectories, there are other Catholic properties that could be repurposed such as the many small liberal arts colleges that, sadly, have closed or merged because of high costs and lack of enrollment.
For example, a bankrupt St. Gregory's University in Shawnee, Oklahoma (1875-2017), was sold to the Green family, which owns Hobby Lobby. The Greens then donated the campus to Oklahoma Baptist University, also in Shawnee.
That worked out well in that St. Gregory's will still be serving education, but I haven't been able to find out what happened to Holy Cross College in Wisconsin. Founded in 1885, it closed in 2020, selling off furniture and other items at auction.
Are the building still owned by a religious order or the Church? Could the dormitories be used for pregnant women in crisis, migrants, or the homeless? Could the classrooms be used for job-training, parenting classes or group therapy? Could the kitchens provide food for the hungry?
In the case of the Santa Barbara residences, enough income is generated from the rent to maintain them. Dormitories at closed colleges could similarly generate enough income to pay expenses, thus remaining useful.
Remember that many people are homeless because they can't afford for-profit housing at market rates. However, if the Church were able to offer greatly reduced rent prices, many of these people would be able to afford to pay for their own housing.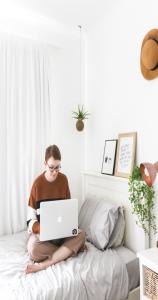 Providing free housing for pregnant women in crisis, migrants or the destitute would not generate income. Nor would classes or meals. That money would have to come from charitable organizations.
Empty Buildings Put to Use
Often, the greatest expense for these charities, though, is having to buy a house or building for the people they serve. So, if we could save the charities that expense, they would have more money available for services.
I am not suggesting that the Church go into the real estate business. I'm just saying, if your parish, diocese or religious order has an empty building, put on your thinking caps and put it to good use. Don't let it just sit vacant.
The concept is simple—match a need with an empty building. Could the dorms or convents/rectories be used as retreat houses or conference centers with in-house lodging? That would generate income.
Smith says that the Santa Barbara programs don't endanger the Church's tax exemption because the residences serve the work of the Church.
If the residents don't work for the church, but are recipients of the Church's charities, then other legalities and tax considerations come into play. Programs can be set up as non-profits. Buildings can be donated.
Again, creativity (and good business sense) can find answers to any legal or repair issues as well as how to re-purpose the buildings without great cost.
The Depression era taught Americans to "use it up; make it do." It's a lesson in practicality we should take to heart still. Don't waste Church resources; make them work for God in new ways.