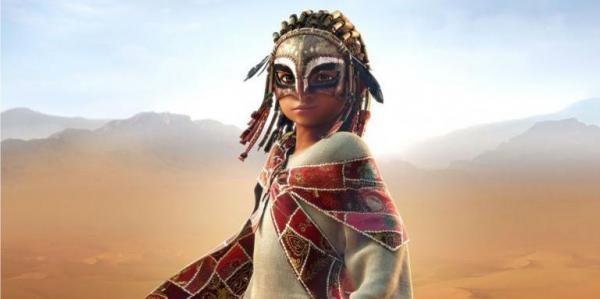 Most any Muslim child who has been taught even a small bit of Islamic history has heard of Bilal ibn Rabah, a Black man who was born into slavery who became one of the most trusted and loyal sahabah (companions) of the Prophet Muhammad (saw). He was the first muezzin, chosen by the Prophet to give the call to prayer. A new movie, "Bilal: A New Breed of Hero," tells a fictionalized version of Bilal's story, which has Muslim audiences divided between loving the film for telling the story of a powerful Black historical figure and being frustrated by its secular approach of what Bilal's story really is.
The film's synopsis states Bilal's story as one of a "boy with a dream of becoming a great warrior … thrown into a world where greed and injustice rule all, Bilal finds the courage to raise his voice and make a change."
Muslim movie goers have taken to social media to share a myriad of thoughts and views on the movie, ranging from praise to abject rejection of the story, which begs the questions– who is this movie meant for? What is it meant to convey, and what are we to take away from it?
The seven following mini-reviews and opinions, shared through social media, offer a glimpse into what people loved, disliked, found confusing, appreciated and questioned about the movie. I'm sharing them below (with some light editing for grammar and clarity.) Over on Muslim Matters, there is also a full-on blog series happening regarding the movie as well as reflections on the life of Bilal ibn Rabah that you may want to check out.
Have you seen "Bilal: A New Breed of Hero"? If so, comment below!