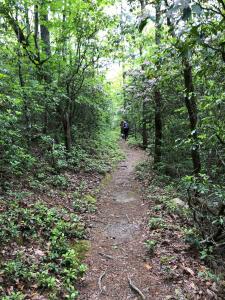 Scripture:        Ezekiel, chapters 29-32; Revelation, chapter 11
Ezekiel 31:15-18 (NASB) – This is what the Lord God says: "On the day when it went down to Sheol I caused mourning; I closed the deep over it and held back its rivers. And its many waters were stopped up, and I made Lebanon mourn for it, and all the trees of the field wilted away on account of it. I made the nations quake from the sound of its fall when I made it go down to Sheol with those who go down to the pit; and all the well-watered trees of Eden, the choicest and best of Lebanon, were comforted in the earth beneath. They also went down with it to Sheol to those who were slain by the sword; and those who were its strength lived in its shade among the nations.
To which among the trees of Eden are you so alike in glory and greatness? Yet you will be brought down with the trees of Eden to the earth beneath; you will lie in the midst of the uncircumcised with those who were killed by the sword. This is Pharaoh and all his hordes!" declares the Lord God.
Observations: As I read today's passages, one phrase stood out to me: I made.  As God pronounces judgment on Egypt, He reminds them that He is responsible for all the good they have enjoyed. He also reminds them that He is responsible for judgment, and He cites the example of Assyria. The Assyrian Empire, centered in Nineveh, had conquered much of the Middle East in the seventh and eighth centuries BC. The people had repented in response to Jonah's preaching, but then they became arrogant again. "Behold, Assyria was a cedar in Lebanon with beautiful branches and forest shade, and very high, and its top was among the clouds" (Ezekiel 31:3).
But then the judgment came. "Therefore this is what the Lord God says: 'Because it is tall in stature and has put its top among the clouds, and its heart is haughty in its loftiness, I will hand it over to a ruler of the nations; he will thoroughly deal with it. In accordance with its wickedness I have driven it out" (31:10-11). Haughtiness and wickedness – setting oneself above others, and even above God – will ultimately bring God's judgment.
The prophecy which God announces against Egypt centers around two phrases: I made and I will make. To Pharaoh, who believed that he had made Egypt great, God says, I made, and I will make.  God leaves no room for doubt that He is the One who has governed the earth, and He will continue to do so. He used the Assyrians to punish the northern kingdom of Israel, and then judged them for their arrogance. He blessed Egypt, but when Judah turned to Egypt for help rather than God, God brought Egypt down. God would use Babylon to execute his judgment on Judah, and then would bring Babylon down as well.
And the end result?  "Then they will know that I am the Lord" (Ezekiel 29:6, 9, 16, 21; 30:8, 19, 25, 26; 32:15).
Application:  I made is a reminder of God's past actions. For those who set themselves up against God, it is a warning. For those who honor and obey God, it is an encouraging reminder of God's faithfulness. I will make demonstrates that God is still in charge, and always will be. He is paying attention, and He is at work in our lives each day to draw us to Himself. I will make also reminds us that God is moving toward the final, full establishment of His kingdom.  As we read in our other passage for today, "And the twenty-four elders, who sit on their thrones before God, fell on their faces and worshiped God, saying, 'We give You thanks, Lord God, the Almighty, the One who is and who was, because you have taken Your great power and have begun to reign'" (Revelation 11:16-17, NASB, emphasis supplied).
Prayer:
Father, we praise You that You are in charge of this world.  We thank You for the promise that Your will and Your purposes for us are at work in every part of our lives. When the enemy tries to cause us to fear what is happening and what will happen, remind us that You made and You will make. Encourage us with Your 
faithfulness
 as You show 
Yourself
 through Your work in our lives. You have made us what we are, by Your work in us.  Thank you for the promise that You will carry on to completion the work that You have begun in us.  Help us to walk in obedience today and every day, that we may cooperate with Your work in us.  Amen.