By Stephen Ryan
Today, on Church Pop.com I  saw a photograph online that really surprised me.  It's a photograph of the Lower Manhattan skyline in New York City, on an Easter morning in 1956.
A writer on "Days of Revelation" writes "As A Christian, I rejoice seeing this very public display of the celebration of the Resurrection of the Lord Jesus Christ in what is arguably the most photographed city in the world, New York City. But as an American and a patriot, this 1956 photograph makes me immeasurably sad because I know that this could never happen in 2015."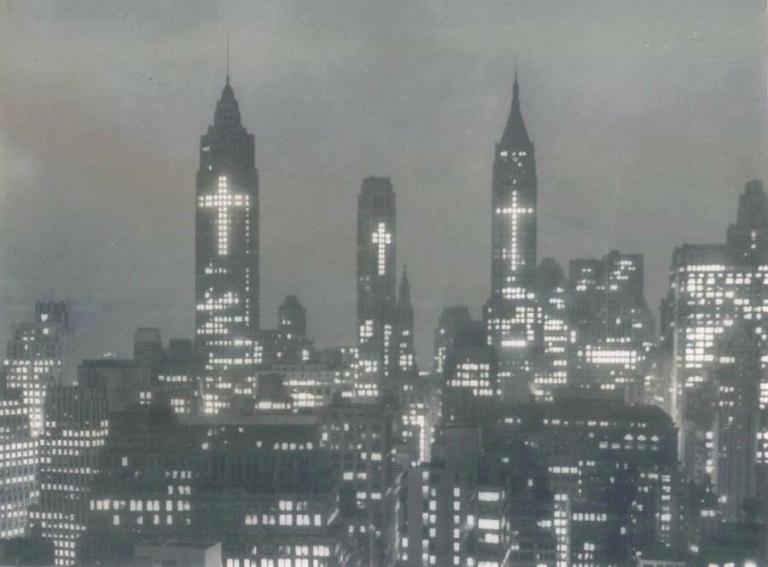 At Medjugorje Our Lady prophesized in 1981 that "The West has made civilization progress but without God and acts as if it is its own creator."
Are the days of the secrets approaching?
A Vatican Thriller and best selling novel – "The Madonna Files" available on Amazon
"I found it to be a great book; a fascinating, fast-paced thriller, written in a strong voice, filled with rich dialogue, complex and colorful characters, a story-line that tackles the most meaningful, religiou
s and political subjects in the world. It is an impressive work…Move over Dan Brown, I was blown away!"  –  DANIEL KLIMEK -Scholar, seminarian and Marian expert featured in the full length motion picture –  "Queen of Peace"