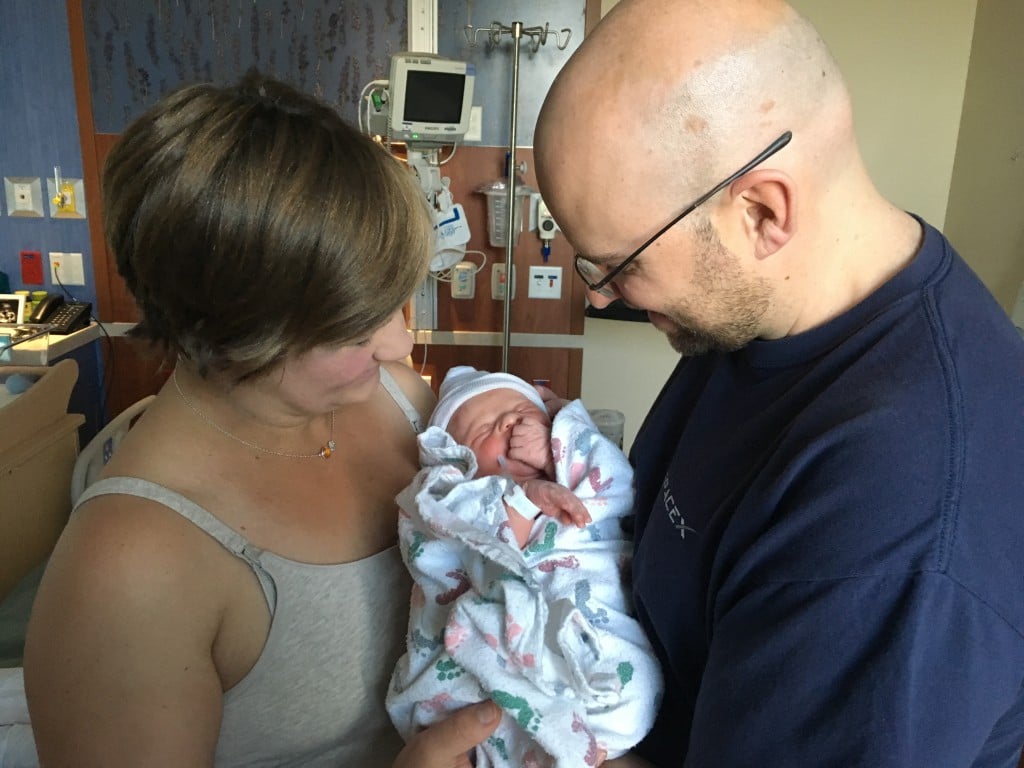 (click above to listen along…sermons are spoken events!)
But Mary Magdalene stood weeping outside the tomb. As she wept, she bent over to look into the tomb; and she saw two angels in white, sitting where the body of Jesus had been lying, one at the head and the other at the feet. They said to her, 'Woman, why are you weeping?' She said to them, 'They have taken away my Lord, and I do not know where they have laid him.' When she had said this, she turned round and saw Jesus standing there, but she did not know that it was Jesus. Jesus said to her, 'Woman, why are you weeping? For whom are you looking?' Supposing him to be the gardener, she said to him, 'Sir, if you have carried him away, tell me where you have laid him, and I will take him away.' Jesus said to her, 'Mary!' She turned and said to him in Hebrew, 'Rabbouni!' (which means Teacher). Jesus said to her, 'Do not hold on to me, because I have not yet ascended to the Father. But go to my brothers and say to them, "I am ascending to my Father and your Father, to my God and your God." ' Mary Magdalene went and announced to the disciples, 'I have seen the Lord'; and she told them that he had said these things to her.
– John 20:11-18
Jeff Fehring and Tracy Louk met here at House for All Sinners and Saints in I think, 2009. They soon fell in love and by the time my book Pastrix was published they were engaged to be married. I of course humbly take all credit for this since they met at the church I founded. So at the Pastrix book signing at Tattered Cover, when they handed me their copy for signing I inscribed it To Jeff and Tracy, you owe me your first born. Love, Pastor Nadia. Two years later Accidental Saints was published – a book which features a chapter about the love and forgiveness Jeff and Tracy extended to me after a huge mistake I made which hurt them. And by the time that book signing rolled around, they were married. Again, they handed me their copy to be signed and in that one I wrote, To Jeff and Tracy, still waiting for that baby. Love, Pastor Nadia
Well, yesterday morning at 3:35a Simon Daniel Fehring was born and perhaps to get back at me for my snarky book inscriptions, at 4a – they texted me.
It's no secret how babies are strong medicine for me. I held baby Simon yesterday morning and kissed his head and gave him a blessing and the small weight of his perfect human body felt like it was enough to bring me completely into the holiness of the present moment, for which I was grateful. I needed that moment of holding brand new life to stretch as long as it could since I knew that just hours later I would be preaching at a funeral for another housemate of ours who had died last week.
See, last night, just hours after holding Simon, I stood and preached at Ren Peterson's funeral. Many of you didn't know her which is really too bad because trust me, Ren was magnificent. She was nerdy and creative and for years she ran the Cosplay events for Denver Comicon. Ren was larger than life and knew her fashion and dressed in Gothic Lolita whenever she could. She was "bigger on the inside". She accepted herself and she accepted others and she died way too soon. It was heartbreaking to stand in a room filled with people who were grieving her.
I often find our culture's rituals and practices around death and dying and grief to be deeply unsatisfying. Maybe it's our austere, puritanical roots, but when I see how other cultures grieve so viscerally, and physically and audibly – like public full-body grieving I wonder why we are so constrained and polite about something as disfiguring as the untimely death of our child or parent or spouse or friend or sibling.
Not only are we so reserved when it comes to how we lament and mourn, but it also seems like there's a little clock running on how long it is socially acceptable to do even this.
But to grieve is to be human.
And it is without question the most painful thing there is. In fact grief is so painful that it can be hard to feel anything but loss and God's absence. So we often tend to either try to move too quickly to healing even when we aren't ready, or we read endless self-help books trying to get over it. And we find ourselves looking away when our friends are hurting too much for too long.
But I think maybe that's why I jumped the lectionary and chose this Gospel text for today. I kept thinking about Mary Magdalene all week. A larger than life woman, herself. In our reading Mary stood weeping at the tomb of Jesus. Her friend and teacher, had died a miserable death and I imagine when she stood at his tomb and could not find the body it must have been hard for her to feel anything but loss and God's absence.
She thought he had left her alone when in fact he had not.
And she did not recognize him until he spoke her name.
Right in the midst of her grief and pain and loss, she turned at the sound of her name.
I wanted to speak of this scene because I want you to know this: Grief can make us feel alone but in her grief Mary Magdalene, was known so deeply that she was called by name. She was seen and known by the one who cried at the tomb of his own friend Lazarus. She was seen and known by the one who said Blessed are those who mourn. Blessed are those who have loved enough to know what loss feels like. Without the benefit of a PR team or a perfectly curated FB profile – Mary Magdalene – a woman who had been freed from her demons was known and loved by Jesus. And even in the midst of her own disfiguring grief she turned at the sound of her name.
I say this because I believe that Ren and all the other saints who have gone before us, all the people ripped from our lives are also known by God. Intimately, totally, completely.
I though of this as I held Simon.
I heard his small breath and thought of God.
And about how the thing that animated baby Simon when he emerged just hours before from the blood and oil of his mother's womb – when his skin touched air for the first time…the chill and shock of it opened his new mouth and if he was to live….if he was to be a living being, he had to bring breath into his tiny lungs – those sacks of delicate moth wing feathered with blood vessel. breath.
Breath is the gift of life from the one who created us – from the God who is both our origin and our destination.
In some faith traditions, the very first thing a newborn baby hears is the name of God, whispered into their right ear by their father. I like to think of this as a way to reinforce whose they are – and from whom they came. Perhaps to whisper the name of God in the ear of a baby who just emerged from the womb is a way to say that the breath that you just took into your lungs is the breath of God and it is from that very same divine source that you have come to us and it is to that divine source you will return after your last breath.
And still other faith traditions would have it that God should never be named at all which is why God is called Yahweh in parts of the Hebrew Bible. In Hebrew it is the 4 letter name of God which is too holy to be spoken – which is why instead in our Bibles it simply is replaced with The Lord. But some Rabbis teach that Yahweh is not even really a word at all.   It is literally breath itself. Yah- exhale. Weh – inhale. Yah- exhale. Weh – inhale. Which would make sense – since the closest translation of its meaning is The One Who Causes to Become.
There is just something about being known by God and animated by God's breath in our birth and in our death that wouldn't leave me this week as I thought about talking to you all here in this room today.
So I can only say this: when you are grieving so deeply that you feel like you can no longer breath, you are known in your grief by the same God who breathed into dust to create you in the first place and who will speak your name in the moment of your own death. Your grief is holy to God. A God Who, as Jesus, stood at the tomb of his friend and cried tears as salty as your own. A God who died and descended to the dead and then defeated death for once and for all in the resurrection and then promises that we too will rise from death – that death indeed, in any spiritual eternal way, has no sting to it whatsoever.
This is the comfort I thought of this week as I bore witness to both birth and death.
That the God whose name is our very breath – who breathed the words let there be light, who breathed into dust to create humanity, is present when we breath our first breath and present when we breathe our last – I believe that our final exhale is Yah – and that God completes God's name inhaling Weh – and carries us on God's divine breath into the heart of God from where we came to begin with. Us, Ren, Simon, and all the holy saints of God. Breath that in. amen