HAPPY VALENTINES DAY!
Today I'm selling everything in my store… originals, fine art prints, cards… everything! for 50% off! All you have to do is enter the code "HEART" in the coupon box to redeem your deep discount! CLICK HERE!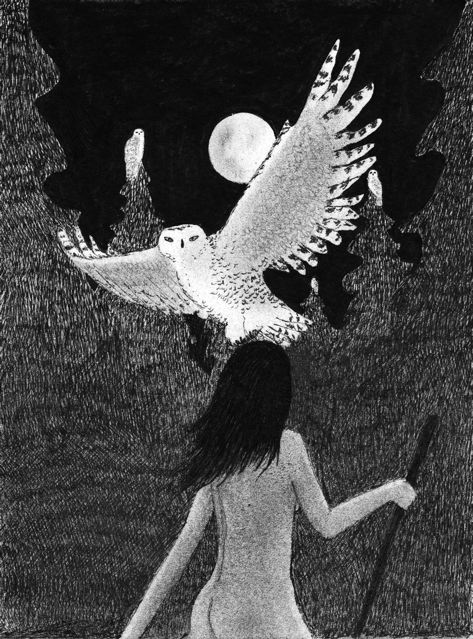 I call this one "Wisdom". Our young woman continues her journey. She is finding wisdom, confirmed by the sudden and mysterious appearance of the owls. You can buy this at 50% off! CLICK HERE!
I'm calling her Sophia.

Need to talk with someone who understands and cares? Email me and we can arrange it: haywardart at gmail dot com (read more…)