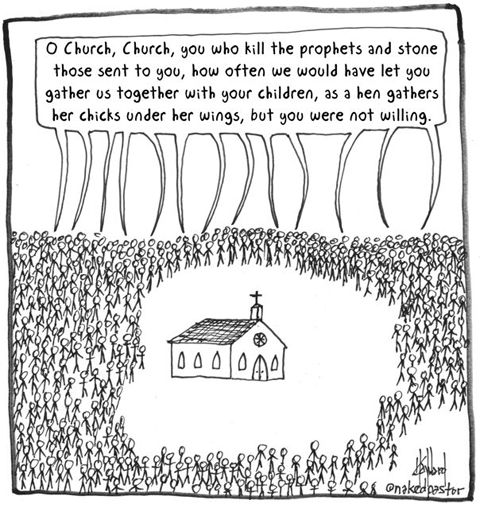 Look at all the people who would love to gather with others into the church!
But it was made impossible for them to do so.
I know many people, online and locally, who would love to gather with others.
So many have given up.
This cartoon reminisces Jesus on the brow of the hill near the end of his life weeping over Jerusalem (Matthew 23:37). The saga continues.
Someone recently told me, "My 2 kids were reading your book last night together on the couch. They were laughing their heads off and saying, 'This is so true!'" "Nakedpastor101: Cartoons by David Hayward", from amazon.com, amazon.ca, amazon.de. Great for laughs and serious discussion!