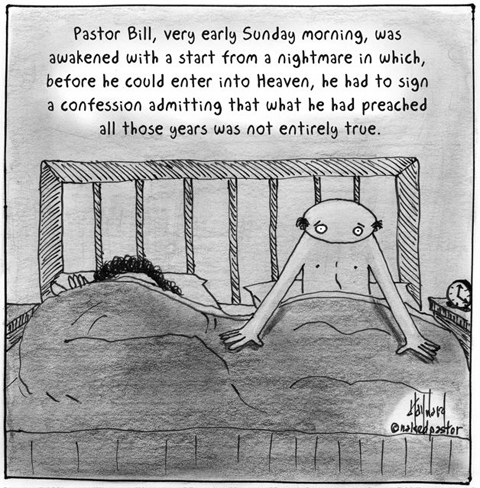 Imagine! How will Bill preach this morning?
Probably with a lot more humility and tentativeness. His "boldness", rather than grounded in his presumptuous pontifications, will be grounded more in the certainty of a profound Mystery and a fathomless Compassion for all.
He will now see that Truth is a destination he is travelling toward rather than a base from which he launches attacks.
Buy a print of this cartoon.
Own the original drawing.
I published a book of my cartoons! amazon.com, amazon.ca, amazon.de.