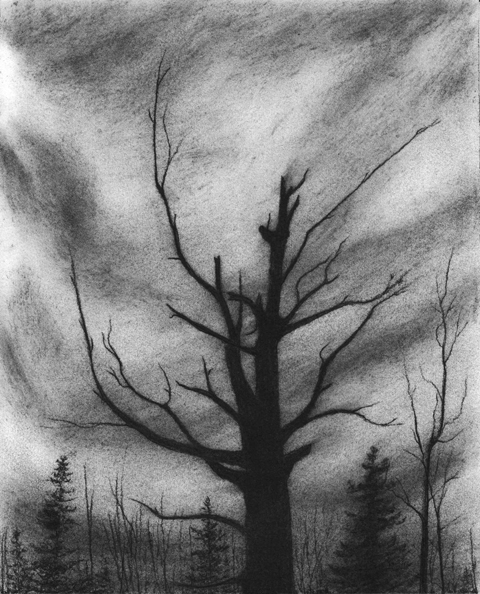 I just drew this over the weekend. I call this piece "Lightning Tree". It is done with charcoal on Arches hotpress cotton rag paper and measures 8″x10" (20cm x 25cm).
This tree is not far from here. I am not sure if it is alive. Nevertheless, it is beautiful, standing out above all the other trees.
It seems alive. It moves in the breeze. It possesses presence. It drips rain and holds snow and reflects light. It rules the forest around it. Perhaps it stands dormant while deep within life is waiting to burst forth again.
Of this I cannot be sure. But I will let it stand untouched by my hand.
Is this you, just waiting for another chance?