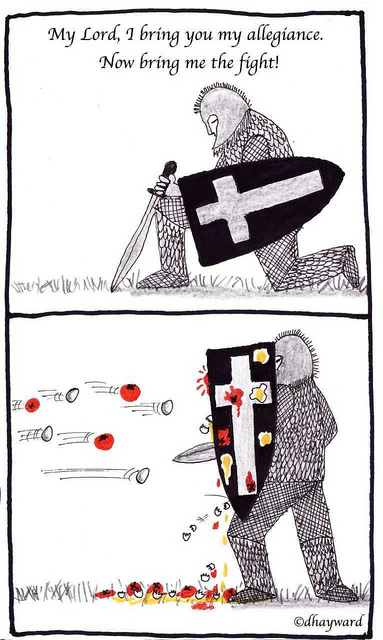 I went to college and studied theology and bible. I went to seminary and took biblical studies and languages. I took another masters in religion and ministry. When I finally entered the ministry I was prepared for battle. I was ready to take on the spiritual warfare I'd been prepared for. I was David commissioned and sent out to face Goliath for the sake of God's people.
There was certainly serious warfare. But what usually ambushed me were the incessant tiny insults, insignificant criticisms, minor oppositions, small rejections… the eggs and tomatoes of ministry.
What I needed most of the time, I was to discover, wasn't armour and a sword but tough skin and a frying pan.
(The original of this cartoon is available for $150. Just email me.)