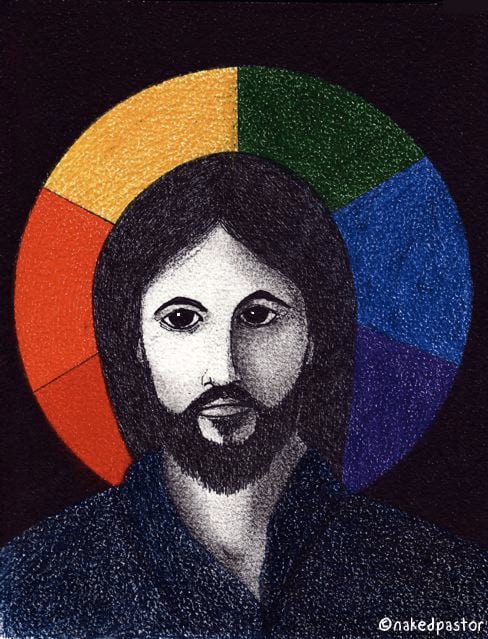 I finally finished this piece. It is done with graphite pencil, ink and colored pencil on heavy cotton rag paper. It measures 8″x10″ (20cm x 25cm).
I call this "includer". I really don't feel like commenting on it. It speaks to me for itself. I hope it does for you as well.
Own the original drawing! Or buy a print of this cartoon.