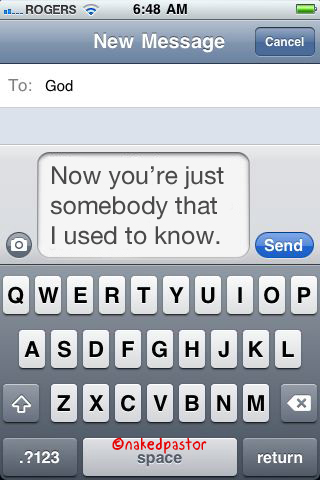 I love Gotye's song.
This prayer from the cell can be taken many ways. Here's a few options:
Does it mean, flatly, that I no longer believe in God?

Or, does it mean that the god I used to know is no longer a viable one, that it was more like an idol, no where near matching the actual God?
Or, does it mean that God broke up with me, left me, abandoned me, and that I simply don't know him anymore because he's gone?
Or, does it mean that I used to think I actually knew God, but the deeper I go into The Mystery the more I realize I don't have a sweet clue, that I really don't know anything at all?
Take your pick. Or perhaps you have another?