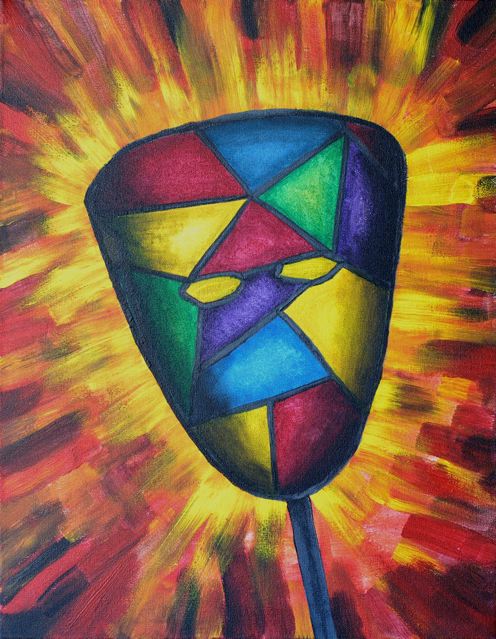 As gorgeous as this stained glass mask is,
rich in its religious beauty,
meeting the hungry expectations
of those you support
with your belief…
it is just a mask.
Lower the hand that holds it,
and see the world as it is.
Drop the pretention.
Yes, they may drop you.
But it is you.
It is you.
Finally!
You.
(I saw this mask in a dream many years ago. It changed my life. Although the original is sold, you can buy a print of it HERE.)