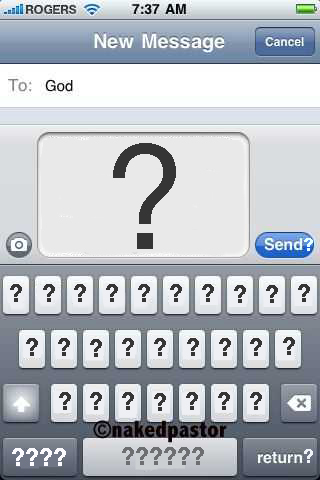 Sometimes questions are all we have.
But I have discovered that this is a good thing. Very good. Open questions open the mind. It resonates more with The Mystery. I have found the most peace, an incredible and indescribable serenity, living with questions.
Questions are my most loyal and helpful companions on my spiritual journey.