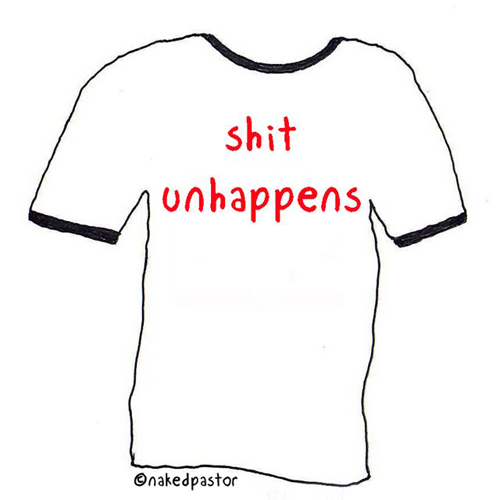 Sure. Shit happens. But shit also unhappens.
I've seen it in my own life recently. Shit happened. Then it unhappened.
When it happened I was unhappy. When it unhappened I was happy.
Shit unhappens.
Hey! I gave people the wrong link last night to my new Sophia drawing "release". Read the post here. Buy the original drawing. Or, buy a print of this drawing.