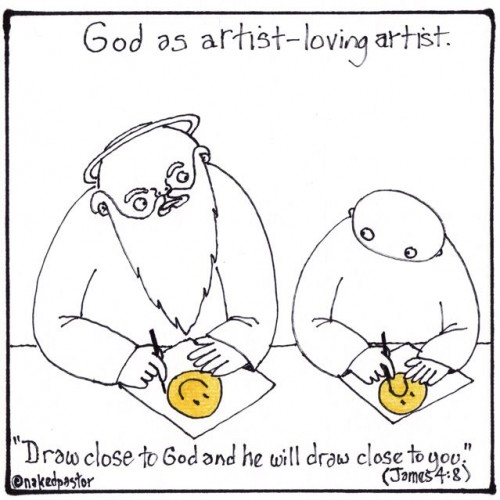 This is a silly cartoon I drew some time ago that someone reminded me about yesterday. I couldn't believe how popular it was. So I thought I would put it up again.
I hope you like the tongue-in-cheek cheesiness of it.
Oh… God told me to tell you to join davidhayward.ca TODAY!! He must have good reasons! I'm setting up a forum there that I hope should be running later today 🙂
I'm opening my new online store. You could give it a test run for me by purchasing this cartoon!