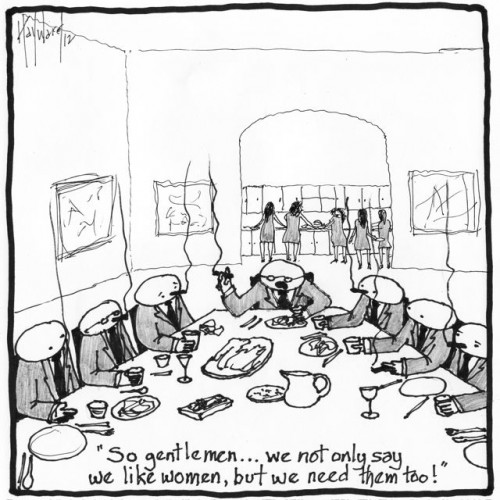 When you're immersed in a certain culture, you really can't see what's wrong. Once you extricate yourself from that culture, after a while you begin to realize that the things which were such hot issues aren't.
*If you haven't yet, please join david hayward's new site! We now have forums with really cool conversations happening. People are saying it's providing the companionship they've been looking for.
Purchase the original, or buy a print of this cartoon!