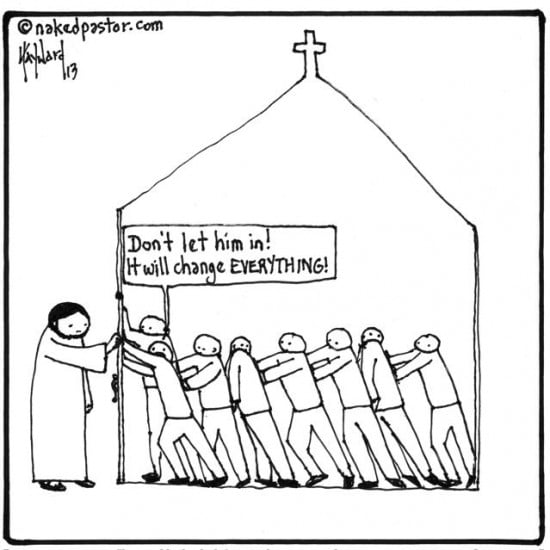 I remember in 1982 when I watched the film Gandhi and he said, as he did in real life, "I like your Christ. I do not like your Christians." It had a powerful impact on my seminary mind.
We all know we resist real, substantial change. We don't mind adjustments so much. Renovations. But deconstruction and reconstruction… what the bible calls death and resurrection… well, we avoid that by all means.
Most of us use Jesus as a consultant rather than a resident.