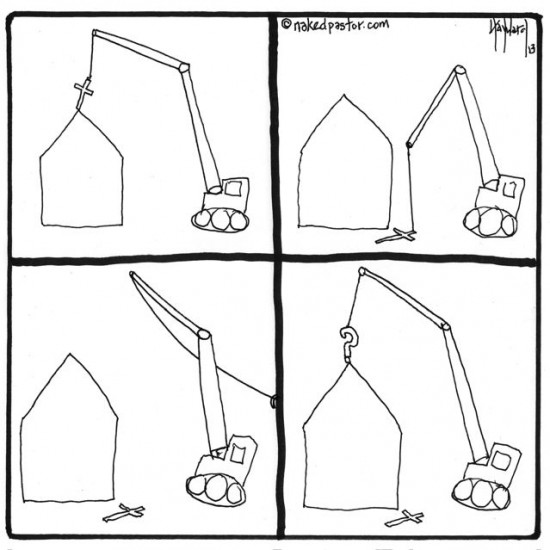 You can buy my art, cartoons, and Sophias, both original work and reproductions, in my gallery.
Someone sent me a picture of a cross being removed from a church steeple. I immediately imagined it being replaced with a huge question mark.
Question everything. Let yourself doubt.
Don't be afraid as you enter the land of promise rather than the land of guarantees.
Need a safe place to question along with others? Come and join us at The Lasting Supper.