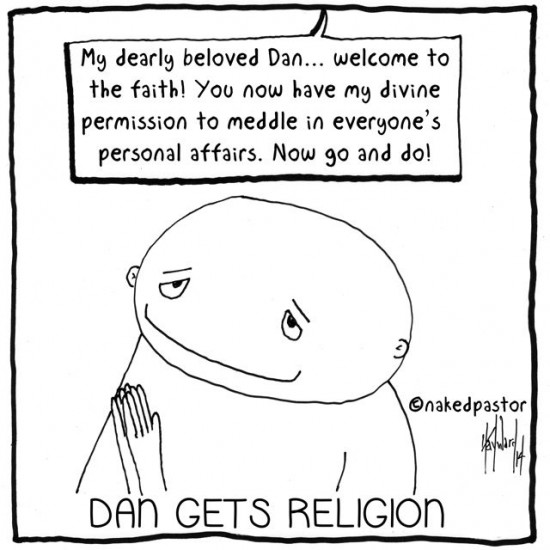 Apparently, for many, religion gives us permission to presume. And pry. And persecute. And punish.
You've probably heard by now that Ellen Page came out as gay.
You've also probably heard that Anne Rice supported her and responds to Christian homophobia.
I've been reading about the severe 
anti-gay bill that was passed in Uganda
and how this was strongly influenced by some American evangelicals.
The gospel has become a tool of discrimination in so many areas such as race, gender and sexuality.
Get religion and religion will get you!
There are many passionate people who use religion as a powerful force for good in the world where everyone benefits. More of this please.
Let's provide safe places and strong support for people to live courageously, independently and free!
Beyond the judgmental eyes of meddling Christians.