Gazing around the circle in my local CUUPS group I see an amazing diversity of ages represented. Young people fully engaged in seeking truths that transcend the values of our over culture. My heart is warmed.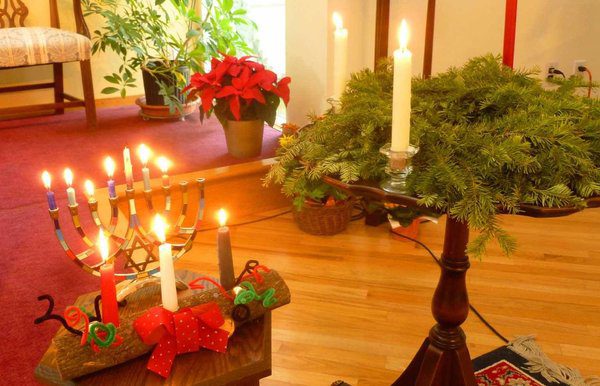 Paganism is growing, with each generation more people become engaged in the many paths that encompass our collective identity. Young leaders emerge and set their sights on a spiritual life that has meaning beyond the experiences' of their parents.  These seekers embrace our non-hierarchal approach to relationship with divinity.
Fast Forward to Sunday Morning

As I sit in my local UUA congregation it is evident that the membership is predominantly retired individuals. Across the US churches are experiencing the same demographic shift in membership.  It is not so much that membership is shrinking due to less young people attending but the fact that people become more religious as they age. As the Baby Boomers age the population of individuals joining congregations is shrinking.
According to ABC News  "The biggest gap is between the oldest and youngest age groups. Sixty percent of people age 65 and older report attending religious services at least once a week; among 18 to 30-year-olds, just 28 percent go that often. Previous ABCNEWS polls, similarly, have found that religious belief and practice increase with age."
All this got me to thinking about the tremendous responsibility that comes with being an emerging demographic within the UUA fold.  If our institutions are to flourish and survive we collectively have a responsibility to become active, engage the wider congregation, bring to the table our ability to expand what full UUA membership means to include support of those who have so openly welcomed us among them.
Without CUUPS and other groups that attract younger followers UUA congregations will shrink while maintaining their established infrastructure continues to be more costly.  Is it not our responsibility as spiritual sisters and brothers to support those who have provided us sacred space and honored our beliefs?
So I urge you my fellow CUUPS members, become active within your hosting church, demonstrate that we collectively understand how important we are to the future of Unitarian Universalism.