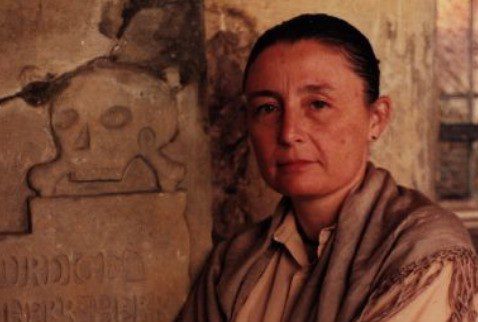 This past weekend I received an email that Rev. Orlanda Brugnola had passed away on last Wednesday. She had been a UU minister for 35 years (most of those in Brooklyn, NY) and interfaith activist for nearly as long. My primary personal memories of her had been thru the International Association for Religious Freedom (IARF) where she was a stalwart of the US Chapter. She was also active in the Parliament of the World's Religions from its rebirth in 1993 thru the 2009 Parliament.
Perhaps because of her interfaith work, she was not big on religious "labels" but one title that she did claim was that of Technician of the Sacred. She explained that Technicians of the Sacred "are beings who, for one reason or another, seem able to live more fully in the mystery. Perhaps it is a matter of temperament to begin with, but there are skills learned along the way. And it is all in the service of others, for we try to help in the challenging moments. We are often visionaries and healers. Some of us are artists in a wide variety of media. And yes, we create many kinds of ceremonies. And we undergo purifications from time to time to keep us on the right track."
A great example of these ceremonies was her Honey Communion, which was also translated into Japanese by Dr. Junko Kuzo, so that it could be presented at an IARF Conference overseas.
Honey Communion

 

Since ancient times, in every part of the world, people have sought and taken delight in honey, a sweetness which tempers the sufferings of subsistence living.

Here then, is honey. Here then is the light of the sun which gives itself to all, unceasingly, without recompense. For the flowers capture this gift and begin the work of manifesting its deepest meaning. The bees, in perfect harmony, gather the flowers' distillation and perform the final transformation and offering.

Take and eat, and remember that even in the darkest night of the soul, the sunlight of grace surely abounds, and we shall know it once again.