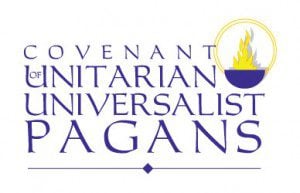 This is part of a statement crafted by the Board of Trustees of the Covenant of Unitarian Universalist Pagans in response to issues of systemic white supremacy in our world, as well as white supremacy style organizations.
The events in Charlottesville, Virginia this past weekend rocked our nation, and each of us on the board as well. CUUPS, Inc. holds in our hearts and honors everyone impacted by the event and the hateful acts of white supremacist organizations. We honor those from our Association and the many religious leaders who were there standing for love and peaceful dialogue.
Feel free to contact the board with any questions or support you or your chapters may need. We are here to serve you.
Since the statement is long, you can find the full statement at: http://cuups.org/about/resolutions.html
CUUPS Statement on White Supremacy
The Covenant of Unitarian Universalist Pagans, Inc., invites colleagues, members and friends to commit and stand in building communities of humane interaction, dialogue, and deep listening, and creating a world that is safe and free of hate. We, along with so many others, express outrage and grief over the events in Charlottesville, Virginia on the weekend of August 12th, 2017.
We speak out against hateful actions of white supremacist organizations and people, as well as the conditions and ideas steeped in the systemic white supremacy on which this nation was founded. And we remain committed to confronting systems of oppression within our communities and ourselves, alongside so many others within Unitarian Universalism, as we all work together to fulfill the promise of our faith.
Click here for the full statement.