We decided to cram all 15 family and extended family members into the family time-share at the beach this year. It was crowded, but full of good humor and friendly participation. Each person contributed something, what they could. Vegan dishes were available for one brother-in-law. Smoked oysters, a favorite contribution from Thanksgivings past were provided by another. One 15-year-old brought a diorama of his Great Grandfather. A Dungeons and Dragons game was offered after dinner… we made room for everyone to be with us.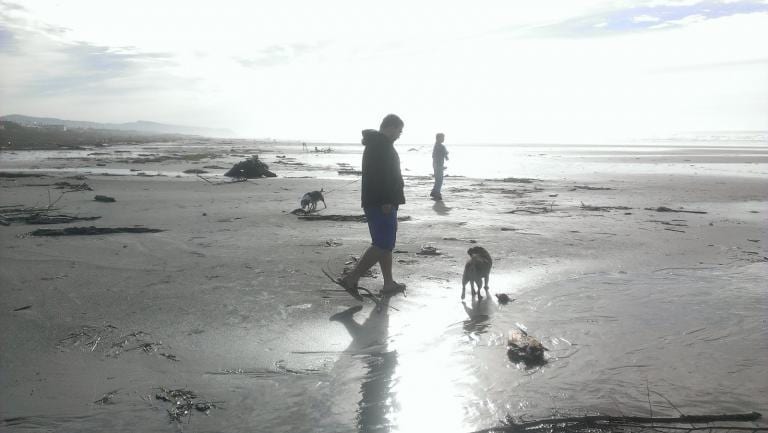 Everyone
Great Grandpa Harry had a place of honor with the diorama, and the presentation that came with it. Grandma Laura was very present, since we brought an oil painting by her, depicting the scene outside the beach house from 1984, and hung it up, along with sharing of memories. The blessing before the meal included memories of my sister's father-in-law. The smoked oysters reminded my spouse and his brother of their mom and her love of seafood. Of course, my Mom was present: this beach house holds many childhood memories for my sister and me. It is the only residence still in the family, almost 50 years later. Everywhere I turn, I see dead people.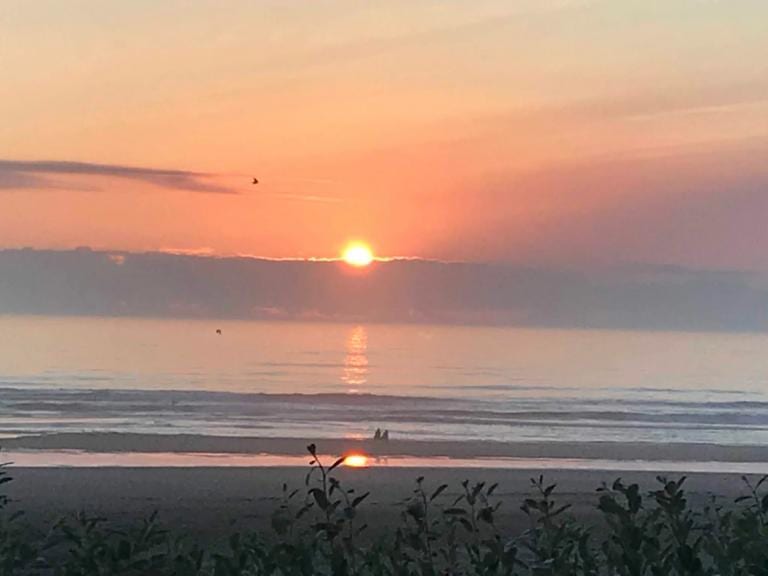 An Unbroken Line
I can see the people and their stories, stretching back to the 19th Century, and further. A curious thing happens when I pay attention to that vision. I also see the heritage stretching into the 21st century. My son paints, just as my grandmother did. His son looks forward to fishing just as my sister's father-in-law did. I imagine my niece's daughter (some day, I'm not rushing her!) loving to sing, or play an instrument, like great Grandpa Harry or my Mom. They are not related by blood or even direct lineage, but they are related to one another through love, memory, and hopes for the future.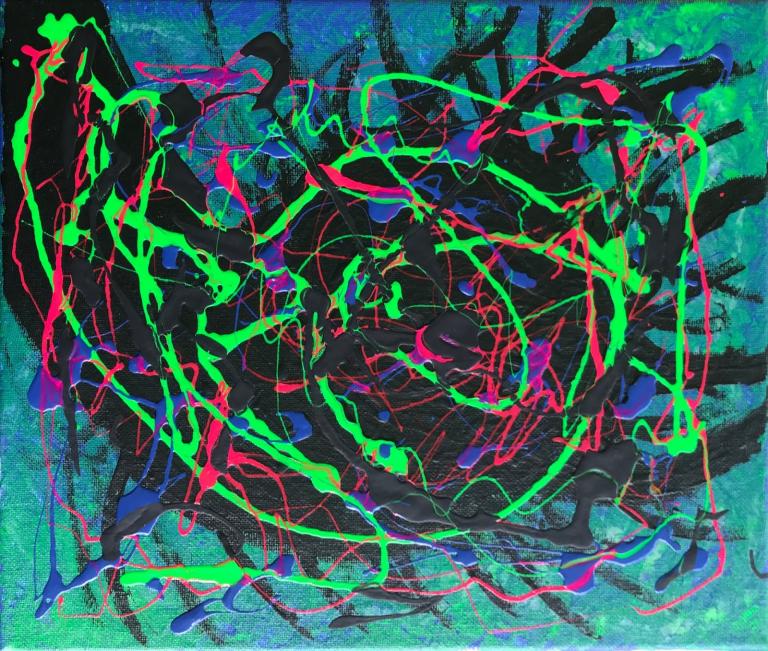 Invitation
Then I wonder, am I the living embodiment of love and hope from my forebears? Will I be a memory that offers joy or inspiration or at the least, connection, for those who come after me? That could be a big responsibility to carry. In fact, learning every day how to be a better person is hard work! But right now, I'm finding it comforting. My life is not insignificant and there is an invitation always waiting, from the divine, to become the fulfillment of the best hopes and the embodiment of treasured memory. I'm saying "yes" to this invitation, today, and every day.
"Fairy" painting by Corey Post in my home office
Bone Deep
Our people are a part of us, like our bones and our blood. Our people who are no longer with us in body are with us in the ways they have changed the world, and how their memories live in us. I see dead people when I look in the mirror or look at the work that I do. Right now, that's a good thing.