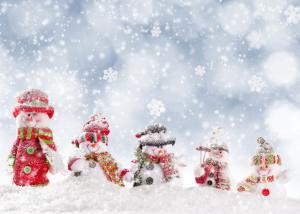 I realized after a poke from our fabulous blog manager, that I have not written a blog in six months. It has been a busy time personally and during this time, I have been present to how much the past drives us if we lose focus on our vision and intentions.
When the snow finally blankets the Earth's surface, and the pond's freeze solid, we fall into reflecting on life naturally I think. For me, it means looking at what did not happen or get accomplished. I look at where did I lose vision, and operate from survival or making do. The one thing I am starting to notice is that I forget to focus on accomplishments.
Acknowledging our accomplishments personally, or as an organization, I find is not natural or normal to human thinking if what we are doing to surviving in life. "Doing the doing" is how it is described in my circles of colleagues. It takes an intentional act of dialogue with another. Bragging or pontificating about how great we are is not present. There is no look at me, at us, at how great one is in one's speaking. There is something bigger in the space I think. A nod can be made to what worked, and more importantly I suspect, deeply looking at what did not work and owning it as a tool of empowerment and inquiry.
The Tortoise and the Hare
The story by Aesop of the tortoise and the hare is fun to hold on to when it comes to looking at completing a year and creating intention for the next. As the hare took off lickety split in the race, the tortoise walked with intention slow and steady. The hare got the end bragging and expressing tons of joy about winning the race. It is said that the them of this story is "Slow and steady wins the race."
Yet somehow, I think there are multiple lessons in the story. I wonder if the hare ran with vision or just to win. The tortoise may have actually won. Walking with vision and intention mindful of each step they took. Awake to their surroundings and other beings on the journey.
Our Year in CUUPS
It CUUPS this past year it felt like we were off to a new start. We got started once again on creating a curriculum team, creating a more diverse board, caring for members and chapters, and creating a new website. We got some of that done and we had glitches along the way. With every breakdown there were breakthroughs, and we were occasionally thwarted and had to find a different approach to the task at hand. We did not exactly fail but we needed to slow the pace in which was planned down.
As a volunteer based organization, board members have lives that are rich and full and at times, takes precedence. Our volunteer base is small, and our ideas and vision are huge. At times, I think about the past when we were vibrant with volunteers. We were able to get so much done. I reminisce about those times and then, I stop and look at what I am doing…living in the past. Not helpful at all. So, I do what I call, a stop, shift, start and come back to the present and come back to vision.
I love that in a way that we slowed down a tad. At times, it was frustrating for this type A personality of mine. Whatever we call it, something bigger kept forcing and calling me to look deeper. Don't act in haste or out of survival. Sometimes, organizations do this and end up getting in a pickle. The slower pace forced a rethinking of the way we needed to approach some things.
As president, I am starting to realize how much I have been carrying to keep things moving – administrative tasks, website development and copywriting, e-newsletters, planning board meetings, working to answer member's inquiries, and working to empower a small but mighty board. Whew! No wonder at times I feel tired! I am forever grateful for a team that checks in with one another.
Empowering Team
CUUPS has had some wonderful accomplishments this year. A new board falling into place. A wonderful RE related person supporting curriculum development is going to be great, two people supporting chapters and members will bring better service. Someone with good organizational skills and loves doing it to manage admin will take somethings many shoulders. Adding to our nominating team brings depth by having a team spread across the country. Our website is done and yes, there are some glitches to be worked in the coming weeks. Broken links, images to add, and so on. These are gifts of gold to acknowledge.
Our membership and chapter person has busily answered numerous member inquiries and supported chapters. Issues of conflict between congregations and chapters have been gently resolved and put back in right relation with one another. Our financials have shifted to systems in alignment with our purposes and principles under the leadership of a skilled team. The integrity of board attendance and participation policies have held steady. Calmness and teamwork is in place. Dialogue is leading our conversations. These are worth noting and to me seems to move us in a new direction of centered leadership.
A New Mantra & Paradigm
There will always much to do. Vision with Intention has become my mantra. Not only with CUUPS, but in life too. As I read Michelle Obama's book "Becoming", I am inspired to look at success and accomplishments newly and not sheepishly. She says:
"Instead of letting your hardships and failures discourage or exhaust you, let them inspire you. Let them make you even hungrier to succeed."
I think CUUPS, and me personally are walking with vision coupled with intention, slowly building, moving, discerning and creating the next phase of the organization. It is good to reflect, contemplate, and gently dance with Spirit. As an individual, I need this kind of mindful walk in life and somehow possibly humanity does too. Hectic reactions, actions and thinking strips us from seeing the world around us and truly listening. Even as I age, I have a propensity to move fast, and I love the challenge of taking a deep breath, counting to ten, and gently taking the next step. Letting go of the mentality of the hare, always running fast, not paying attention is slipping away for the mindful, gentle and intentional stroll of the tortoise.
I look forward to the next year and learning to operate in a new paradigm. It feels right. Learning and growth are offered. A systemic shift in being can begin. Wisdoms we have learned from the past guide us while creating new and spiritually uplifting intentions. I invite everyone to join in the exploration and discovery in chapters, congregations, and personally.
Be blessed in this season of quiet contemplation. Wake up to the world and people around us. Become gentle and loving knowing that all are walking paths that offer breakdowns and breakthroughs that empower or disempower. Express awe when the first sprouts of the next season appear. Let light, joy, and most of all love shine from you.
"Don't be afraid. Be focused. Be determined. Be hopeful. Be empowered." – Michelle Obama
Brightest of blessings, to you and your clans in the new year.