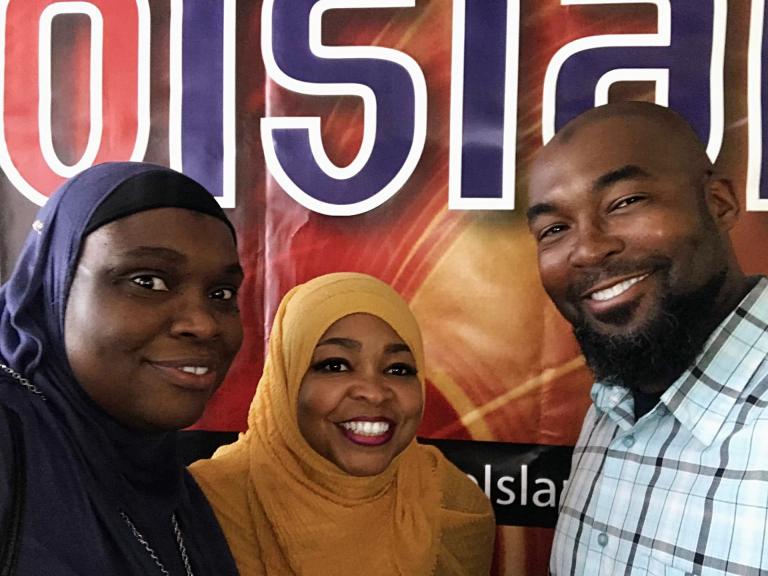 Muslim Arc educational director Margari Aziz and Layla Abdullah-Poulos visited Tariq El-Amin at the Soundvision studio to talk about their anti-racism training, work, and the need for Muslims to learn about the cross-sections of White supremacy, racism, and Islamophobia.
After a debate over Chicago versus New York pizza, Tariq, Margari, and Layla address schisms in Muslim communities that make solidarity challenging and racial language seeping into Muslim spaces.
Margari talked a little about the need for immigrant Muslims to spend more time learning about systemic racism.
We have to take our anti-racist ethos and our Islam seriously, but we also need to really understand the issues of concern towards the communities. If we are going to [engage in] solidarity practices, it's important for my allies to understand what is systemic racism [and] what are concerns in my community and how I am impacted. If they don't have that analysis, they tend to just blame Black people and blame Native Americans for not succeeding like them.

If we are going to get along as a diverse community, it is important that they really understand the history, the sociology, the psychology that we are absorbing, so we really get to know each other.
Layla talked about the extension of race-based language from a growing population of White Muslim converts.
We are assessing how systemic racism from the broader culture is seeping into Muslim communities and Muslim spaces and causing a lot of issues. We have an increasing population of White Muslims [who] are converting and coming into Muslim spaces. We're noticing that there is a growing trend of a lot of the same language that comes from the broader culture. Denying racism, White fragility, and things like that are also happening in Muslim spaces. There definitely is a need for us to look at it and offer training.

The country's racial structure is not something Muslims are immuned [from]; it affects us in different ways and from different approaches. We have to look at that, analyze, and teach about it.
Listen to All of Part One
Listen to Part Two
Muslim Arc Chicago Members
Margari, Layla and Muslim Arc curriculum advisor Alison Kysia had a chance to meet with Chicago members.