Feeling valued
Each of us has a responsibility to make sure others feel valued, appreciated, and respected. This is participating with God in creation. Not feeling appreciated is a disaster for others.
We are made in God's likeness, not in the likeness of angels or cherubim or animals of the Earth. We develop into a mature relationship with God, participants in creation.
"For He did not subject to angels the world to come, concerning which we are speaking. 6 But one has testified somewhere, saying, "What is man, that You remember him? Or the son of man, that You are concerned about him? "You have made him for a little while lower than the angels; You have crowned him with glory and honor, And have appointed him over the works of Your hands; You have put all things in subjection under his feet. …." – Hebrews 2: 5-12 (NASB)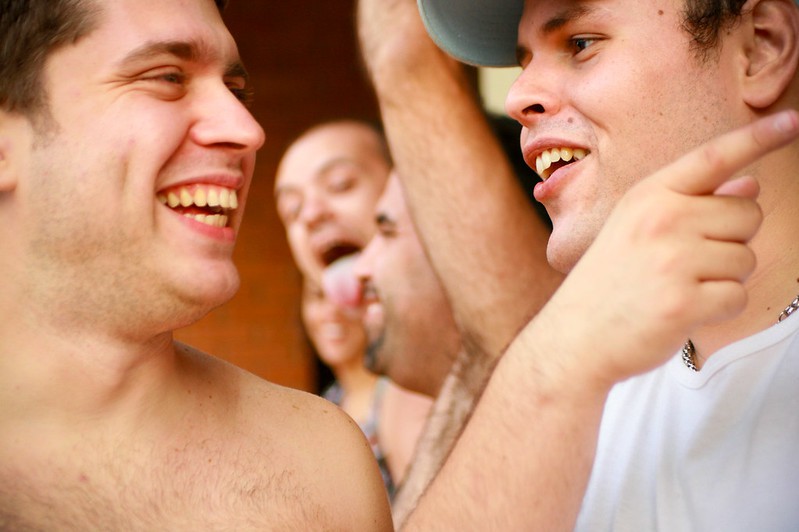 "Empowering those around you to be heard and valued makes the difference between a leader who simply instructs and one who inspires." – Adena Friedman (on Brainy Quotes)
"Life is too short to waste your time on people who don't respect, appreciate, and value you." – Roy T. Bennett (on everydaypower.com)
You are valued by God in at least three ways, according to the NIV Bible site.
"He chose us in Him before the foundation of the world, that we should be holy and without blame before Him in love" (Ephesians 1:4 NIV).
We are adopted by God because of Jesus blood, forgiven and blameless. Ephesians 1:5
God has a plan for us: ""In Him also we have obtained an inheritance, being predestined according to the purpose of Him who works all things according to the counsel of His will, that we who first trusted in Christ should be to the praise of His glory"" (Ephesians 1:11, 12 NIV).
Ways to not feel valued, and where it goes all wrong
How much appreciation do you get for the things you do? Performing artists get "love" when an audience stands and claps for their performance. Love is the wrong word – it's appreciation. People value what they do.
In over 30 years of professional communications, 50 years if you count all the fields I've communicated in, I can count maybe one time a year someone says thanks. In this "it's all about me" world of ours, people will take time to tell you how wrong your opinion is or pontificate on their own opinion, but they can't be bothered to say thanks.
I like to tell a speaker (minister, etc.) I appreciated what they had to say. I like to tell people their work is good. I sent a thankyou card to my heart surgeon staff and notes to nurses – yes it is just their job, but it's nice to know your appreciated.
On Facebook, there are a couple of people who routinely will click like on my posts. Most of the likes I get are from posting funny cartoons. People couldn't show appreciation if you paid them for likes. If my efforts and value were connected to people saying thanks, I would be in never land.
Feeling valued isn't about feeling loved or Self-esteem. Many people seem unable to feel valued for one reason or another.
Why would people not feel "valued?" Some reasons might be:
Their contributions in marriage aren't appreciated – they don't get thanked in meaningful ways
Their contributions at work aren't appreciated – they don't get thanked in meaningful ways
They're told they aren't acceptable to God (God loves all and treats all the same – our behavior is the difference in what we get)
They are shunned by other people
They don't see meaningful value in what they do – it has to have meaning to them
They have been told they have no value to society
They are abused and treated as if worthless
They are punished mercilessly and love withdrawn or not in evidence (prisons are an example)
They are taught to think they are "less than" others
Their love language differs from that of their partner
They are low income or from the wrong side of town
Everyone around them shines brighter than them
They feel their low pay reflects their value
They belittle and undervalue everything they do
They're different from others
They live among people who can't appreciate what they do
They get a lot of disrespect
Most people want to make a contribution in their world. They gain satisfaction from that. But it has to be "meaningful" in their psyche (Psyche: the human soul, mind, or spirit.). I often times will put on social media that Friday is "Admiration Day." We should take time to appreciate what we and others have accomplished for the week. It's very important. Take time to appreciate not just move forward in a flurry of activity.
We shouldn't just pay lip service to appreciating others. We should appreciate them in the way they like to feel appreciated, and that often times is difficult to determine. I'm not great at showing, but I often tell my wife that I am celebrating her. She is something very special to me and the things she does for everyone are very special. But it's difficult for her to understand that what she does for others is something of value. She usually dismisses everything as irrelevant. No, that's her special touch on the world – it's far from irrelevant.
If you feel underappreciated
Then let people know the things that make you feel appreciated. And don't say diamonds.
Look at the above list and see what applies to you. Talk to others or a psychologist about it for help.
It's a trap!
When you work in ministry or as a manager in a business you often never get words of appreciation. You're doing your job and it doesn't need recognized. You just have to know that you do it to the best of your ability and appreciate the results.
In marriage and family we get very preoccupied with all of the going and doing a family requires and are like ships passing in the night. Sometimes it feels like no one appreciates all the hard work we put in to make the family work because no one makes us understand that they appreciate it. Saying thanks is often just a social nicety devoid of meaning.
We need to understand that often in life we are appreciated but don't get recognized for it. It's very possible to ruminate on this and many other things, endlessly grazing on perceived injustice and hurt feelings. It becomes what we are. We are what we think.
Internal versus external locus
If all we do all day is sit around and think about ourselves, grazing on every injustice or lack in our lives, we are internal incubators of ill feelings until we become a boiling cauldron of contempt for the outside world. I call this bottom feeding and it doesn't end well. These are the kinds of things that eventually cause people to shoot up schools.
People who make it a purpose in life to help others usually have more satisfying lives. And most people want to make a contribution to this world in one way or another.
If we measure our lives only in terms of what we want and lack, instead of in the contribution we make to others, we are in a very closed system that can never be satisfied. Nothing you obtain can ever be enough.
If we measure our lives in terms of what we give to others, we're in an open system that is ever expanding and ever satisfying. That is, as long as that has meaning to us.
We have to find what is meaningful. Sometimes that just means going out and helping others and seeing smiles of gratitude. Those things become meaningful.
Be grateful for what you have. Gratefulness makes all the difference in the world.
Ways to feel valued and appreciated
The following articles are helpful in getting past feeling unappreciated.
7 Things to Do When You Feel Unappreciated  – Very Well Mind
How to Feel Appreciated – Get the Appreciation You Deserve (Reviewing 3 Common Scenarios) – Mental Health Update
Do You Feel Undervalued? – Psychology Today
Discover your love language from the five – Relationships don't have to be complicated. –5lovelanguages.com/
Why We Like Being Appreciated: Five ways that gratitude nourishes us. – Psychology Today
Appreciation at Work – Positive Psychology News
What is Gratitude and Why Is It So Important? – Positive Psychology
Takeaway
Focusing too much on our lack of appreciation, especially without appreciating what we have, is a strong recipe for having a miserable life.
Focusing on doing things for others helps.
We all need to be appreciated, and appreciate others. We're all in this together.
Take some time to appreciate your week – Appreciation Day.
______________________
Our answer is God. God's answer is us.
–              Dorian