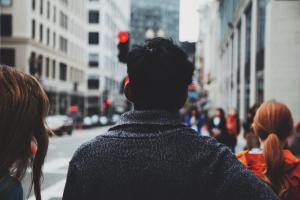 In my previous post I made the argument that surprisingly enough, lost people aren't concerned at all with helping our churches grow. So, unless your church wants to eke out growth purely through biological growth (your members having kids), grow by transfer growth from other churches or just decline, we need to have a better idea of what lost people are looking for and how your church can provide it.
Now, your church might have already figured out that you can get lost people to show up at a special event if you put enough energy and resources into it, but the amount of lost people that will then jump from that event to plug into your church long term is usually nonexistent.
This is where we can learn from churches that are successfully engaging and reaching lost people. Church of the Highlands in Alabama is one such church. They're the largest church in the state not because they're taking Christians from other churches (although some transfer growth is unavoidable). They're growing because they've actually talked with lost people, figured out what they're looking for, and arranged the mission of the church around it. According to their interactions and interviews with lost people, here are four things every lost person wants:
1. Know God – "God has set eternity in the human heart" (Ecclesiastes 3:11). God's already started the process and hard wired us with a curiosity for the eternal. If lost people aren't coming to your church it's not because they're not curious but because they don't think they'll get their questions answered at your church. One of the best ways to help lost people know God is to design weekend worship services with lost people and outsiders in mind. Contrary to some opinions, it is very much possible to design a service that can both reach lost people and grow saved people. From the language used to the songs sung to the environment itself, churches can help people know God simply by creating weekend services that lost people actually enjoy going to.
2. Find Freedom
– Even lost people are self-aware enough to realize that they're enslaved to passions and lusts, addictions and harmful behaviors. They have childhood issues they just can't get past. They crave freedom. And just because people get saved, that doesn't mean they automatically and instantaneously get all of their issues resolved. Christians can still be enslaved to sin and addiction, shackled by their past and present. A church can help lost and saved people find freedom through intentional community, as James 5:16 indicates, "
Confess your sins to each other and pray for each other so that you may be healed.
" More than classroom settings where information is transferred, if your church can create a thriving groups ministry where people connect in authentic ways, when you can create environments where they can truly function as the body of Christ, people will find freedom.
3. Discover Purpose – Every year we celebrate our birthday. What's just as significant as the day of our birth is the day we discover why we were born. We all yearn for purpose and significance, and one of the great privileges a church can partake in is helping people discover their divine design, the unique purpose through which God placed them on the planet. In the New Testament the church utilized the discovery and implementation of spiritual gifts as a way to help Christians lean into their unique purpose and role in the church. Each church should have a discovery process that helps people (lost and saved) discover how God uniquely created them and the part they can play in the bigger picture of the church. At my church (MTVchurch) we have the Next Steps Track, a four week class (offered monthly) that helps people discover their divine design and find a place to serve.
4. Make a Difference – Everyone wants to be a part of something bigger than themselves. Somewhere along the way we stop looking for success and we start looking for significance. We want our lives to matter. That's a universal trait, not just a Christian one. One of the most important tasks a church can undertake is to equip their people to serve in meaningful ways. You would be surprised just how much even lost people want to feel like they're making a difference. If your church can create opportunities where lost people can come and serve, you'll find that even they want to feel like they're making a difference.