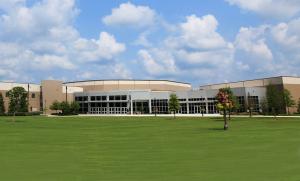 A few weeks ago I had a rare thing as a pastor: a Sunday off. I utilized that as an opportunity to go and visit a mega church a few towns over that I had heard a lot about. (Disclaimer: I do not think that all mega churches are mindless corporations hell bent on squeezing the mom and pop churches out of business. I think we all can learn from what they're doing right). So, from taking my family to a mega church for the first time to sitting in worship to checking my kids into their kids ministry, here are five lessons I walked away with:
1). Good worship music covers over a multitude of sins. I'm not saying this church was sinful or even had anything wrong. I'm just saying that if you can pull off high quality worship music, that in and of itself is a draw. I could tell that a lot of time, energy and resources had been invested in the worship ministry of this church, and people would come back just for that. Every ounce of energy invested in your worship ministry is well spent.
2). If my kids have fun we all want to come back. When my kids got out of their children's environments, my first question as a parent was, "Did you have fun?" I didn't pre-script that question, it just came out naturally. Why? Because if my kids had fun, they'll want to go back. If your church has a non-existent or non-engaging children's ministry, don't wonder where all the young families are. If you want to reach young families, reach their kids. Make the children's ministry your most important ministry in the church.
3). A strong host team makes a powerful first impression.
Walking up to the door of the church building I had never been in before, we were greeted by a host team member holding open the door. When I asked him where the kids area was, he left his post and walked us down the hall to the kids check-in area and personally handed us off to the check-in volunteer. That personal touch made a strong first impression and is one of the many reasons this mega church is in fact a mega church. This host team member was a volunteer, not paid staff, yet he had enough ownership in the church to go out of his way to help us. That spoke volumes.
4). Small groups are the key to not getting lost in the system. Sitting in the large auditorium, I imagined how easy it would be after a few months of attendance to get lost in the system. Small groups are the key to ensuring that a church can sustain growth. They have to grow larger by growing smaller. A vibrant small group ministry gives people the connections they need to invest in the church over the long haul. The reason there are a preponderance of small churches is because they function as a large small group. People need to connect to small groups.
5). Excellence creates a strong sense of comfort. Everything in the church we visited was high quality and excellent. The coffee was free and good, the buildings were well spaced and lit, the flow of the church made sense and the auditorium looked contemporary and modern. It made me want to stay there longer, because excellence creates a strong sense of comfort. Whatever building you have, clean it up. Upgrade whatever you can, striving for excellence because excellence creates a strong sense of comfort in those who attend.