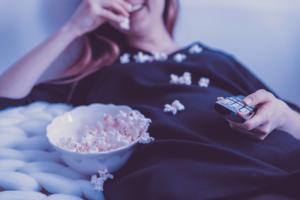 If we're not careful, churches can look uncomfortably like that 35-year-old child still living at home because he's having a hard time adjusting to the real world. In common language that's called "failure to launch," when parents don't successfully set up their children to thrive on their own. In the same way, church staff and leaders can unintentionally create a climate of dependency where the church members sit around and watch the church staff do all of the work. Spiritual "failure to launch" in the life of a church is just as damaging as it would be in your family with your own adult children.
So how can church staff avoid enabling a "failure to launch" culture in their churches? Here are five things church staffs can do:
1. Don't do ministry. Create teams. One of my favorite quotes about church staff comes from pastor Chris Hodges from Church of the Highlands in Birmingham, Alabama. He simply says, "Don't hire staff to do ministry. Hire staff to build teams." If you hire staff simply to do work, then you will accomplish as much work as you can afford to hire out. But if you hire staff to build volunteer teams to do the work, then you've increased your reach exponentially and you've engaged the church body in meaningful work. Success then isn't just how many people show up to an event or are involved in a ministry, but how many volunteers you've recruited. A good question to ask your staff in this regard is, "How many volunteers and leaders do you have and how are you developing them?"
2. Model what you want seen in others. If you wish your church would be more caring towards outsiders, then how are they seeing that in you as a leader? If you want your church members to invite their friends and neighbors to church, which friends and neighbors are you inviting to church? People do what they see their leaders do. If you've created a culture where the church has failed to launch, you've got to start by looking at the leaders. Here's a question your staff can wrestle with in this regard, "What value behaviors are important in your ministry and how are you modeling them?"
3. Put people in positions to do, not to watch.
Ephesians 4:12 reminds us that the job of the church leadership is not to do the work of ministry but to
equip
the body
to do the work of ministry. One of the greatest tasks of church leadership is to create meaningful and productive volunteer and leadership opportunities for as many church members as you possibly can. Success isn't you doing all the work. Success is you creating leadership opportunities for your church members to grow into. A question to hold yourself accountable is,
"How many new volunteer and leadership roles are you creating?"
4. Identify and help church members take their next step. Our Christian faith is simply a series of next steps as we continually follow Jesus and grow to become more like him. As a leader, one of your great tasks is not just to put people to work, but to help your volunteers and leaders take their next step. This requires you knowing and shepherding your church members. For one person a next step might be to join a small group, for someone else it might be baptism. One church member may be stretched when they go on a mission trip and someone else may need to step up their giving and start tithing. Your greatest effectiveness as a church staff comes when you begin to help each of your members take their next step of faith, whatever that might be. A question to drive this home is, "What's one next step that each of your volunteers and leaders can take in their personal and spiritual lives?"
5. Constantly celebrate what people do. When you determine what value behaviors you want to define your ministry or church, you need to relentlessly celebrate your volunteers publicly when you catch them doing something right. As I've heard Andy Stanley say repeatedly, "What's rewarded is repeated." If you want your church members to become doers and not just "failure to launch" observers, strategically celebrate when someone does something right. "What stories about your volunteers are you celebrating in front of your volunteers?"