Last Thursday was a great reminder for me of what the gospel is supposed to be about. It's not just for the well-manicured families we typically think of when we think of church. It's for everyone (at least it's supposed to be). It's for the high and mighty and the down and out. Last Thursday I was reminded of that.
The day started with a text from one of our church members saying she recently had a conversation with a member of another church about a new co-worker who happens to be lesbian. Our church member said she was planning on inviting her to church, to which the member of the other church replied, "Yeah, she would probably be comfortable there." I took that conversation as a compliment, meaning we've created a welcoming environment where our members feel comfortable inviting those with lifestyles that you typically wouldn't see inside a church in the South.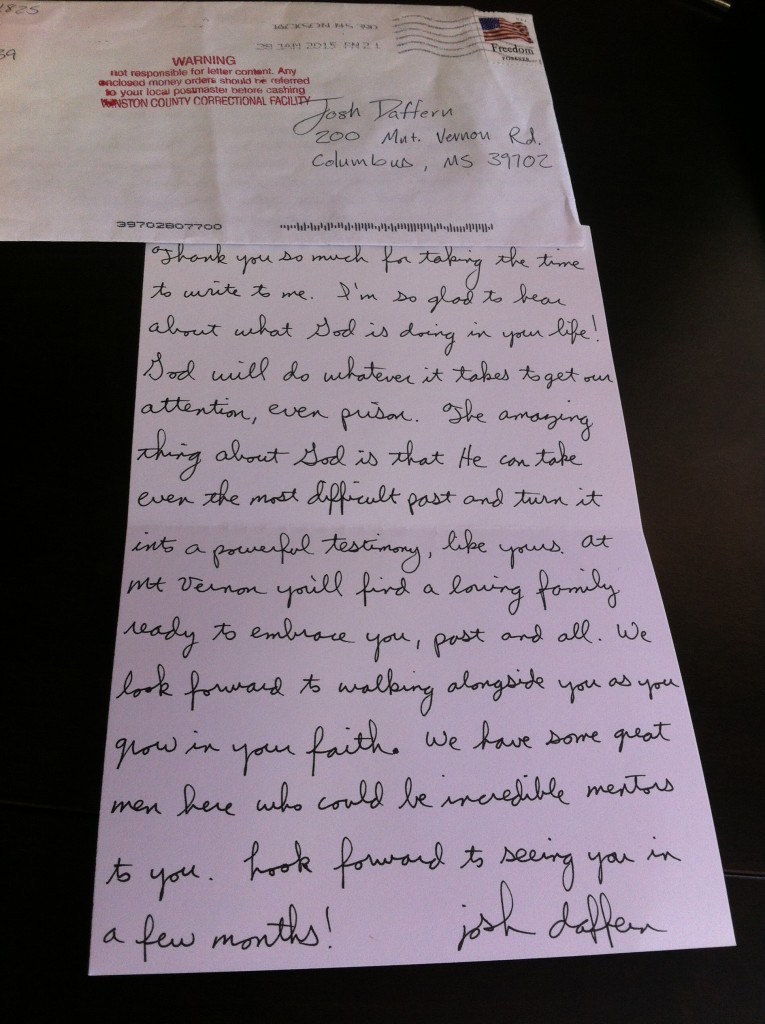 Later on that morning I wrote a letter to a convict who had written me the previous week. He grew up in our community and has a reputation for wild living. He attended church as a kid but it never stuck. His second trip to the pen got his attention and he gave his life to Christ a few months ago. He's 2-3 months from being released and is looking for a church home once he gets home. He heard that Mt Vernon might be a place where he would be accepted. I wrote him back and assured him that he has a family waiting here for him, with some great guys ready to mentor him and disciple him.
That was my Thursday. Convicts and lesbians. I was reminded of the truth from Scripture, "
God is patient with you, not wanting anyone to perish, but everyone to come to repentance
." (2 Peter 3:9) I guess 'everyone' means everyone, not just the ones we're comfortable with.
Or as Jesus famously recounted in his parable: we're to go to the highways and hedges to invite people to the Great Banquet.
21 'Go out quickly into the streets and alleys of the town and bring in the poor, the crippled, the blind and the lame.'
22 "'Sir,' the servant said, 'what you ordered has been done, but there is still room.'
23 "Then the master told his servant, 'Go out to the highways and hedges and compel them to come in, so that my house will be full. Luke 14:21-23
I think convicts and lesbians count as 'highways and hedges.' I'm so glad they have a place here at Mt Vernon!