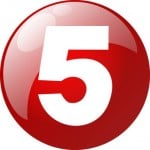 Happy Friday everyone! May your weekend be warm(er) and sunny! Here are five articles to keep you thinking through the weekend.
"American Sniper" and the Christian Worldview – solid article about the movie everyone is talking about!
'Christian Cleavage' Probably Isn't the Problem – great article on modesty and the church.
Why All Comparisons Are Bad and How to Avoid Them – this sets up perfectly the new series we're starting Sunday!
For Years I Pleaded With God to Make Me Straight, So Why Did My Prayers Go Unanswered? – powerful testimony from someone that grew up with same-sex attractions.
Creative Ways to Finance a Church Facility – This is the article I referenced at Wednesday night's Conversation about Mosaic Church in Little Rock. They're doing great work!