I still can't believe the Seahawks lost the game last night. I'll always be a die-hard Saints fan (Who Dat!), but last night I was pulling for Seattle. If you're any type of football fan you couldn't help but get pulled into this game as it literally went down to the wire.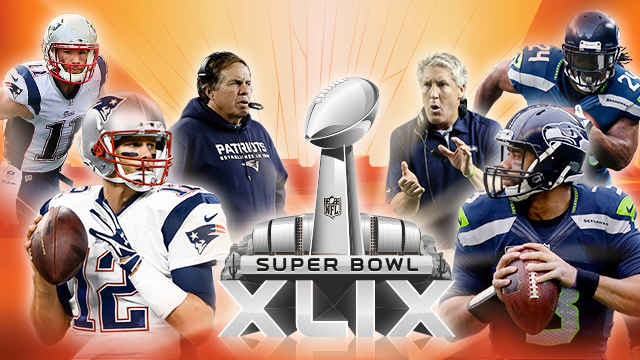 Two minutes left, Seahawks need a drive down the field and touchdown to win. The football gods seem to line up the stars for the Seahawks on that ridiculous grab by Kearse after he had fallen to the ground. Marshawn Lynch pounds it to the 1 yard line, the game is won. They just have to gain one more yard. The Patriots can't stop Marshawn Lynch. Give the ball to him and let him punch it in. Instead, in a play call that will forever live in infamy, Seattle executes a pass play and throws an interception, giving the ball and the Superbowl to the Patriots.
I was only mildly pulling for Seattle but I was sick to my stomach. Here's the worst thing about Seattle's Superbowl loss to me: the regret.It would have been less painful if they had gotten blown out. It would have been easier if they had gotten beaten soundly. But the game was theirs. They beat themselves. They outsmarted themselves, made the game too complicated, and let it slip through their fingers.
If you're a Seattle fan, I honestly don't know how long it takes you to get over this loss. This one hurt. I hurt for you, and I'm just a Saints fan in Mississippi. As most things do for me, my thoughts eventually turned spiritual, and not to 'Jesus juke' this post, but it pained me to think that people can be burdened with this level of regret in life, not about a football game, but about a life choice, a failed marriage, a wayward child. How crippling that regret can be!
It made me that much more thankful for my relationship with Jesus. That's the reason the hope of the gospel is so powerful. Only Jesus can truly take away that level of regret and replace it with hope. When this world disappoints it's natural to look for a world beyond ours. I'm so thankful that I have a hope in Jesus that will never fade! (Okay, so I pretty much 'Jesus juked' this post. Sorry!)