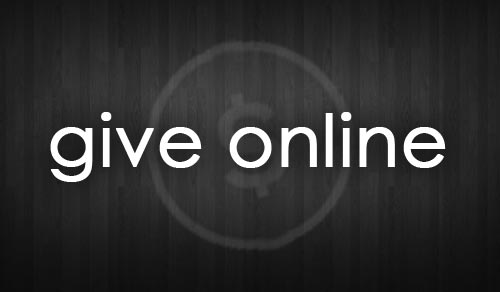 I give online to my church twice a month, and I wish I could say giving online was for a more spiritual reason. Growing up in the church, I've always known what the Bible taught about giving a tithe (10% of your income, off the top, to the church), and there's never been a time where I've really disagreed with it. It's not my money, it's God's. I get that. God's trying to break the power of greed in my life. I get that. The money I'm given is to be used to invest in the Kingdom both here and for eternity. I get that. I'm all about storing up for myself treasures in heaven.
And yet it took years for me to give faithfully, even after I became a full-time minister! Why? The power and lure of money was just too strong. There was always one more thing I wanted to buy. I obligated myself to a lifestyle beyond my means. Since giving online is a relatively new idea, for years I did it the old-fashioned way: drop a check in the offering plate when it came by. But that didn't work for me. I never carry a checkbook with me. I'd wait till the end of the month to get all my other purchases out of the way, and would always find that I ran out of money before I ran out of month. Pretty soon I'd be six months behind on my tithe, and if I wrote a check to catch up it would bounce. All the while, I felt guilty because I knew better and wanted to be better.
And then online giving came along, and it's been a salvation to me.
This is why I give online: accountability.
I need it for me. I get paid twice a month, on the 1st and 15th. I've got an automatic debit set up to give to my church twice a month, on the 2nd and 16th. The first thing that gets paid is my tithe. If I miss a week of church, it still comes out. It may not sound super spiritual, but I need that accountability to hold my feet to the fire and honor God the way I know I should.
And guess what? I've been faithfully tithing for years now, and I still have a nice house, still have cars and computers and toys, and our family still gets to go on vacation every year. I honor God with my tithe, and He's been more than faithful to me. And online giving is how I've been able to do it.