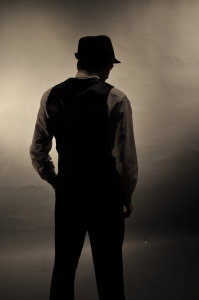 "Kevin" comes once or twice a month to church. Always nice and affable, a little on the stoic side. Doesn't say much. Kevin first started coming with a family member months ago (this family member told me that it was a BIG deal that Kevin was back in church). Years of wild living. Years of mistakes. Years of running. But now he's been coming to Mt Vernon.
Every once in awhile Kevin will come up to me after the service and say a few kind words. Something I preached on spoke to him. He did so again yesterday and spoke this phrase again to me, "When you talk to the man upstairs, mention my name." He's said it maybe two or three times over the months.
My first reaction is that it sounds almost Catholic in nature, him requesting that I be a priest or intercessor for him. But I know that he doesn't have any Catholicism in his background. I think he asks me to mention him to God because Kevin doesn't feel worthy enough to pray himself. He spent years living hard and has accumulated regrets that are weighing him down. In his mind he's convinced he's blown it with God. Kevin doesn't think he deserves another chance. He's thinks God thinks the same way.
My heart breaks for Kevin and the regrets that weigh him down, and yet my heart rejoices that he's in a place where he can hear about and hopefully experience the grace, mercy, and forgiveness of a loving God. God loves Kevin. God's not done with Kevin yet. He hasn't given up on Kevin, and neither should we.
If you're reading this and don't mind praying, pray for Kevin (that's not his real name but God will know whom you're referencing). Pray that Kevin would experience grace and mercy. Pray that Kevin could lay his burdens down at the foot of the cross. Pray that Mt Vernon can be the hands and feet of Jesus tangibly in Kevin's life. Let's all mention his name to the man upstairs.