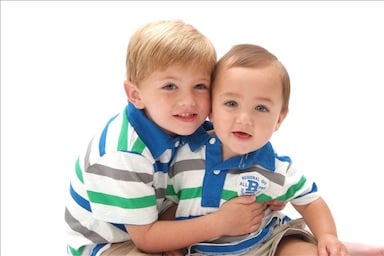 Adoption has become a central part of my life story, and it's a blessing that I'm thankful for every day. Why did Robin and I adopt? There were several reasons that led us to adopt our first two children (Zeke and Shepherd).
1. We wanted children. We both knew even before we married that we wanted several kids. Before it was even time to start trying for kids, we had agreed that we wanted to have several of our own and adopt several (nationally and internationally). Our plan was to have a few of our own then adopt a few from all over the place. The plan has worked out, just not in the order we were expecting.
2. Our hearts broke for children in need. As a teacher (Robin) and youth pastor (me), we both worked with young people for a living. Seeing the incredible needs out there, our hearts would constantly break for the needy children around us. As a youth pastor, I know how difficult it is for children to be successful in life when they've had a highly dysfunctional home life. We wanted to give a child a shot at life.
3. We wanted to do for one what we wished we could do for all. If we could adopt all of the needy children in the world, we probably would. That's how God's wired us.  But we couldn't. That inability to help everyone, however, didn't keep us from helping a few. So, instead of simply throwing a few extra bucks at a charity, we decided to roll up our sleeves and get our hands dirty, committing time, energy and resources to help children.
What's amazing is that through the adoption process, there have been several things we have been blessed to discover:
1. Love is a choice. Many children are planned, some are not. Either way, the love and care of a child is ultimately a choice. By choosing to love our first two children, it's grown a love inside of me that is as genuine as if they were our biological children.
2. I've gained a greater understanding of what it means to be adopted as a child of God. The New Testament uses adoption as one of the primary metaphors to describe our relationship with our Heavenly Father (Romans 8:23, Ephesians 1:5). My boys didn't choose us, we chose them because we loved them and wanted to care for them. When I associate that affection with the affection God had for me when he chose to adopt me as his son, it overwhelms me.
3. The joy they bring far outweighs the pain they cost. Sure, parenting is tough. There are incredible sacrifices that we've made. Life suddenly isn't about us anymore. But when I parent my boys (two adopted and one natural, so far), I feel a sense of purpose. I know that my life is being spent doing something worthwhile. Their life and their joy give me a joy that I couldn't replicate anywhere else.
So, for these reasons and many more, I thank God everyday that he allowed us the privilege of adopting our two oldest boys.
QUESTION: Who do you know in your life that's been adopted? Has adoption affected your life in anyway?