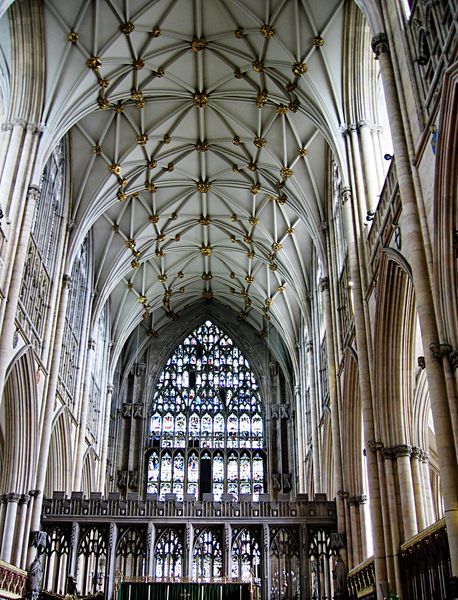 Continuing our analysis of Dix, The Shape of the Liturgy . . . 
Chapter 16: The Reformation and the Anglican Liturgy
The post-medieval crisis was occasioned by the fact that at low mass the whole action has been transferred to the celebrant.  He alone offers at the offertory; he alone says the prayer.  Instead of the fraction being performed by the deacons and concelebrants as in Hippolytus, it is now done by the celebrant alone.  Normally the celebrant alone communicates.  The laity is reduced to passivity—seeing and hearing only.  615-16
The whole Eucharistic action, carried on by the priest alone, is simply a means to bring about the consecration, for the purpose of individual adoration by each person present.  No wonder the Western preoccupation beginning in the ninth century with the metaphysical relation of the bread and wine to the Body and Blood.
The eschatological conception of the primitive rite has been almost entirely lost to view. The eucharist might presuppose the resurrection and ascension (yet in the late medieval period there is no explicit mention of these) but the entire preoccupation is relating the eucharist to the passion.  So when in the 1552 BCP there is no mention of resurrection or ascension outside the Creed, this medieval emphasis has simply been transferred from private devotion to the substance and meaning of the liturgy itself.  Of course, the beginning of this process of transferal began in the late 3rd and then 4th cs. It eventuated in the late medieval idea of the priest repeating what Christ did in the passion, in the priest sacrificing Christ afresh at every mass—even tho the medieval theologians insisted it was not a new sacrifice.
The English Reformers carried on this medieval insistence on the passion as the whole redeeming act into which the eucharist enters, but switch it up.  The passion for them is wholly in the past, and the church now enters it mentally by remembering and imagining it.  The external rite reminds us of something no longer present.  The words "to eat the Body and drink the Blood" of Christ have a figurative meaning, since the Body and Blood are no longer on earth but in heaven, as Cranmer insisted in his treatise of the eucharist.  In the eucharist we renew our allegiance and gratitude to our Redeemer.  621-24
It is no wonder the English Reformers thought this way, for the first known editions of Justin Martyr's works were not issued until 1551, of the liturgy of St James until 1560, and of the Apostolic Constitutions until 1563.  626
The one-sided devotional emphasis of the 15th c. on the atonement was maintained and increased by the English and continental Reformers.   627-39