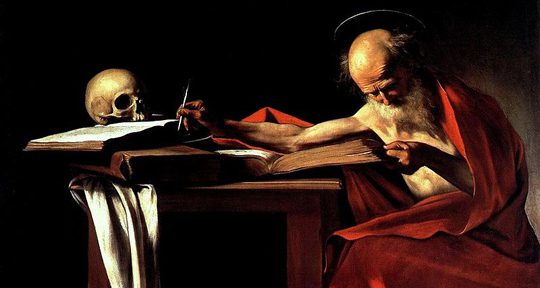 Pittsburgh Christian Studies (PGH CS) seeks an early- to mid-career academic theologian with entrepreneurial energy to serve as its full-time Associate Director (AD) in the Oakland area of Pittsburgh.
The AD will foster intellectual community among undergraduate students, work with affiliated faculty to develop curricular and extra-curricular opportunities, and raise financial support for the program's sustained growth. In unique circumstances, this position could be shared by qualified partners.
As the only current full-time staff person, the AD will supervise day-to-day operations, including finances and communications, with the aid of additional part-time staff, including a program coordinator and events planner, as well as student and faculty fellows. The AD will work closely with the executive director, who is a literature scholar, as well as other faculty fellows in engineering, robotics, nursing, history, and sociology to develop a long-term vision for Christian intellectual life in Pittsburgh and short-term programs in support of this mission.
This position is being offered pending the success of current fundraising efforts. Salary and benefits will be competitive with research university post-docs or assistant professors at a smaller school, and commensurate with experience.
PGH CS is an independent program started and thus far administered by tenured and tenure-stream faculty at Pittsburgh area colleges and universities, most prominently the University of Pittsburgh and Carnegie Mellon University. PGH CS aims to enhance undergraduates' opportunities for academic formation and advanced inquiry in the Christian intellectual traditions. The program has recently expanded to support graduate research. While PGH CS involves students of all faiths and none, in its five-year history it has tended to draw participation primarily from practicing Catholic and Protestant students. The program is intentionally ecumenical.
Outline of Activities and Objectives:
These time estimates offer general weekly expectations rather than terms of a contract. The successful candidate will appreciate that this position is an invitation to join an entrepreneurial enterprise, in which flexibility and team-play will be indispensable.
● Programming and Operations: 20-30% time
○ Helping to design and coordinate programs and events in all aspects.
○ Co-leading PGH CS's graduate fellows program and developing relevant programs for facultyfellows and alumni.
○ Working with area faculty to spearhead at least one major collaborative project in an area of particular relevance to Pittsburgh's emerging status as a center of technological and biomedical research.
○ Overseeing event planners and communications staff.
○ Working with treasurer to keep financial records and make budgets.
● Teaching and community development: 20-30% time

○ Fostering a community of undergrads seeking formation in Christian intellectual traditions, particularly through a weekly gathering.
○ Developing intellectual friendships with individual students through regular on-campus presence.
○ Teaching the equivalent of at least one non-credit module per semester.
○ Developing outreach programming that extends the program's charisms outside theuniversities, particularly to high school students and retirees seeking continuing education.

● Development: 20-30% time
○ Increase fundraising by 10-20% each year with contributions from new or dormant sources, while sustaining or increasing existing donors.
Individuals: identifying, writing, meeting, and soliciting prospective donors
Foundations: grant writing
Literature: helping to develop newsletters and reports for donors
Education: helping to develop programs that appeal to and educate prospective andactive donors; generating attendance at these events/programs and following upafterward.
○ Developing a strategy and coordinating an effective schedule with the above activities
● Research & Scholarship: 10-20% time
○ Continuation of in-field academic research profile
○ Dissemination of academic research in more broadly accessible formats
○ Development of friendships and partnerships with other faculty in the Pittsburgh area andbeyondQualifications
● Ph.D. in Theology or related discipline with a research focus on Christian traditions. Ph.D. in hand bystart date strongly preferred. Candidates without a Ph.D. but with a strong record of successfuldevelopment work and demonstrable academic profile will also be considered.
● Ecumenism: demonstrable experience working with Christians from traditions outside his or her owntradition.
● Interdisciplinarity: for theologians, training or experience in disciplines outside of theological studiesis desirable, particularly fine arts, the social sciences, theoretical and applied sciences, orprofessions such as medicine, engineering, or agriculture.
● Community building: proven track record of fostering community outside the traditional classroom.
● Teaching: experience teaching at least two undergraduate courses, preferably across a range ofsubjects that explore fundamental human questions generally, and the Christian intellectual traditions in particular.
● Programming: Experience designing and coordinating academic events, even if not in a professional capacity.
● Administration and Development: Some professional experience in administration and development highly desirable.To Apply:
Applications will be accepted from Dec. 1 to Dec. 31, 2018. A short list of candidates will be asked for further materials by the end of January; all applicants will be notified at this time. Please submit the following materials:
(1) Cover Letter of 2-3 pages that addresses your eligibility, demonstrates familiarity with PGH CS programs and priorities, and sets forth a compelling vision for how your candidacy would enable PGH CS to execute and enhance both. Please begin with a half-page executive summary that is not duplicated in the body of the letter.
(2) Curriculum Vitae that includes a list of professional references who could be consulted about the kind of work that you would be doing for PGH CS.
(3) Writing sample(s): Please submit a PDF copy of a published academic article and/or a published piece of writing for a general audience. Online venues are welcome, as are links to audio or video if you think these media add value to your application. If you have not published, please submit no more than 20 double-spaced pages of your academic writing closest to publication (summaries of framing material welcome).Please compile all materials into a single PDF (with Web links, if relevant) and send as an attachment to pghchristianstudies@gmail.com​with the subject line "AD Position".