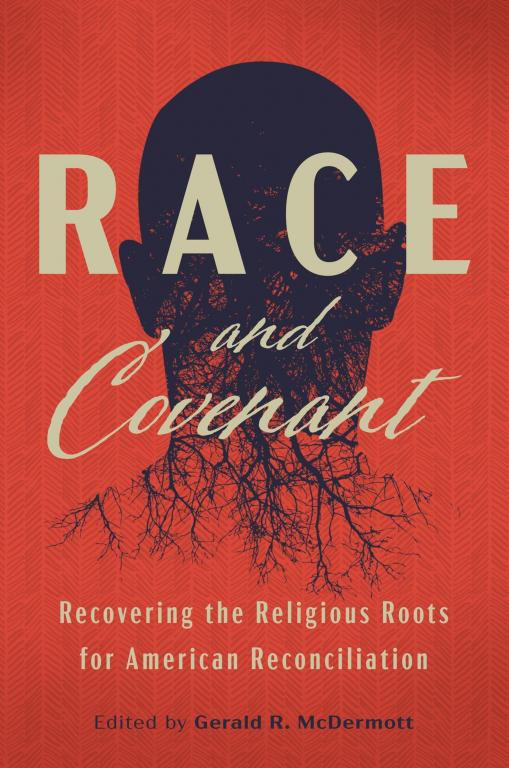 . . . before it sells out.
Even if I were not its editor, I would say this is an incisive theological pushback against the new anti-racism that has become a cult promoting falsehood and racism.
Take a look at its contents:
Introduction: Our national dilemma (Gerald McDermott, Beeson Divinity School)
Part I: The national covenant in Scripture and history
Chapter 1: Covenant, Race, and the Nations in the Hebrew Bible (Joshua Berman, Bar-Ilan University)
Chapter 2: Exile and return in Israel and America (R. Mitch Rocklin, Tikvah Fund)
Chapter 3: National Covenant in American Churches (Mark Tooley, president, Institute on Religion and Democracy)
Chapter 4: Martin Luther King, Jr., and the American Covenant (James Patterson, Ave Maria University)
Part II: Race, covenant, and contemporary American society
Chapter 5: The Identity Politics Critique of American Republic (Joshua Mitchell, Georgetown University)
Chapter 6: Race and Economics: The Question of Human Agency (William Allen, Michigan State University)
Chapter 7: Exile and Return from Slavery (Glenn Loury, Brown University)
Chapter 8: Undermining the Covenant of Marriage: Racial Injustice and the Black Family (Jacqueline Rivers, Seymour Institute)
Chapter 9: Little Black Lives Matter: The National Covenant and the Right to Be Born (Alveda King, Priests for Life, with Evan Musgraves)
Part III:  The theology and practices of the covenant community
Chapter 10: Racial Supremacy and Covenantal Reconciliation (Carol Swain, James Madison Society at Princeton)
Chapter 11: Black Churches and the National Covenant (Derryck Green, National Leadership Network of Black Conservatives)
Chapter 12: Hispanic Churches and the National Covenant (Osvaldo Padilla, Beeson Divinity School)
Chapter 13: Race and School Choice (Robert Woodson, The Woodson Center)
Chapter 14: Geography, History, and Eternity: A Theological Stewardship (Timothy George, Beeson Divinity School)
Epilogue: I Don't Want No Trouble at the River (Robert Smith, Beeson Divinity School)
You can pre-order it today from Acton Bookshop here.