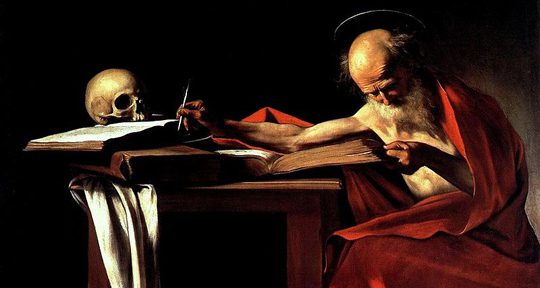 Friends,
My latest book is now available. Top scholars explain in accessible language the Jewish roots of Christianity.
Here are some questions it answers:
Did Jesus start a new religion, radically different from the Judaism of his day?
Did Paul say we are now free from Jewish law?
Does the book of Hebrews claim that God's covenant with Israel is over?
When did the churches and synagogues split from each other?
Have the Christian churches been anti-semitic?
What is messianic Judaism?
What difference does the Jewishness of Jesus make for churches?
How should that Jewishness affect theology?
Here is an excerpt from the Introduction.
Since the Holocaust there has been a veritable explosion of scholarship on the relationship of Judaism to Christianity. Scholars and church members alike asked how one of the most Christianized countries in history could have attempted a systematic extermination of Jewry. After centuries in which radical discontinuity between the two religions was both assumed and argued, this catastrophe prompted new generations of scholars to look for continuities that might have been missed. Perhaps, it was suggested, our previous assumption of radical discontinuity helped provoke historical antisemitism that eventuated in the Holocaust.
Theologians and New Testament scholars such as Karl and Marcus Barth, C.E.B. Cranfield, and Peter Stuhlmacher re-read Paul for clues of what might have been missed. Cranfield concluded that an impartial reading of Paul's epistle to the Romans demanded a revision of supersessionism: "These three chapters [9-11] emphatically forbid us to speak of the church as having once and for all taken the place of the Jewish people."[1] Like Cranfield, scholars began to notice that Paul seemed to believe that Jewish rejection of Jesus as Messiah did not abrogate God's covenant with them, for in Romans 11 he says explicitly that "God has not rejected his people whom he foreknew" (v. 2; NRSV). As W.D. Davies noted in his landmark work on the biblical concept of land, "Paul never calls the Church the New Israel or the Jewish people the Old Israel."[2]
If Paul research found new startling things, so did research into the historical Jesus. E.P. Sanders, N.T. Wright, John P. Meier, and Ben F. Meyer were among the most important scholars to show that Jesus was far more interested in Israel than scholars had previously imagined.[3]
In the last three decades these trends have accelerated. Marvin Wilson, for example, summarized in 1989 what had been uncovered to that point: Jesus and the early church had deep roots in Judaism and neither attempted to break from those roots.[4] Brad Young produced a pair of studies on Jesus and Paul as theologians whose framework was fundamentally Jewish.[5]
Jewish scholars came to similar conclusions. David Flusser, for example, argued that the Jesus of history was an observant Jew. Pamela Eisenbaum maintained that while Paul was not a Christian as historically understood, he kept Torah and insisted that Jewish followers of Jesus do the same.[6] In her new When Christians Were Jews (2018) Paul Frederiksen argues similarly, that both Jesus and Paul were observant Jews. One had minimal contact with gentiles (Jesus) and the other thought of gentile destiny in Jewish terms (Paul). The eventual takeover of the Church by gentiles has obscured ever since the Jewish identity and practice of "the first generation."[7]
[1] C.E.B. Cranfield, A Critical and Exegetical Commentary on the Epistle to the Romans, 2 vols. (Edinburgh: T&T Clark, 1979), 2:448.
[2] W. D. Davies, The Gospel and the Land : Early Christianity and Jewish Territorial Doctrine (Berkeley: University of California Press, 1974), 182.
[3] E.P. Sanders, Jesus and Judaism (Philadelphia: Fortress Press, 1985); N.T. Wright, Jesus and the Victory of God (Minneapolis: Fortress, 1996); John P. Meier, A Marginal Jew: Rethinking the Historical Jesus, Anchor Bible Reference Library, 3 vols. (New York: Doubleday, 1991-); Ben F. Meyer, The Aims of Jesus (London: SCM, 1979).
[4] Marvin Wilson, Our Father Abraham: Jewish Roots of the Christian Faith (Grand Rapids: Eerdmans, 1989).
[5] Brad Young, Jesus the Jewish Theologian (Peabody: Hendrickson, 1995); idem, Paul the Jewish Theologian (Peabody: Hendrickson, 1997).
[6] David Flusser, Jesus (Jerusalem: Hebrew University Magness Press, 1997; 2001); Pamela Eisenbaum, Paul Was Not a Christian (San Francisco: HarperOne, 2009).
[7] Paula Frederiksen, When Gentiles Were Jews: The First Generation (New Haven: Yale University Press, 2018).