By Evan Koons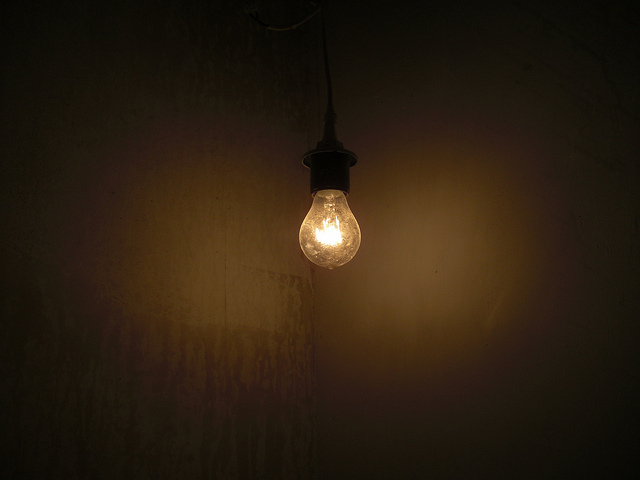 We've got another testimony for you. This one is from Judilynn Niedercorn in rural New York! For her, For the Life of the World led to many wonderful "eureka moments."
I had to share some parts from her story. Enjoy!
—–
Hello Evan, strangers and friends!!!
Oh my gosh! I have stories! Letters to the Exiles was the convergence of everything God had been teaching me for a year… I FINALLY GOT IT!
Since around August of 2013, I had been living in absolute wonder, learning about beauty and the church and how to "BE" in this world as a Christian. How was I supposed to live?
I recognized that the American Dream ain't it… but what was it? I hated the idea of hunkering down and examining my navel lint…
God moved me from Washington DC to rural Appalachian NY in the summer last year. I thought it was to go to school and learn to be a social worker (I left a near 30 year career in consulting in DC) but nope, it is not to be a social worker it is to bring peace and prosperity to rural Appalachian NY!
For a year, all of my devotions hit on the critical topics in FOR THE LIFE OF THE WORLD but I couldn't see the big picture until I got the DVD. I watched the first one over and over and sat and cried out of relief and joy because it was such a gift to me to finally see how it all fit together and what I was being called to! 
I'd been working with a local non-profit as a volunteer while in school. I saw how Government programs support existing levels of poverty they do not change it. They enslave people more than they free people. They are essential to keeping people afloat but how do we get them to have their dignity back, to be able to do more, to have more to take care of themselves and build their community?
I asked around, "What can we do?" Everyone said "Nothing." or "Change the Government." or "These are not the deserving poor, these people are lazy." In all the churches all the missions work is done in places like Haiti, and all the funds go overseas somewhere, while there are families living in chicken coops and barns in our back yards. There are people who had a roof collapse and had to sell the copper pipes out of their house just to live. This is America. How can this be?
I'd been in the process of discovery of what God was trying to teach me and where He was trying to take me and it all converged when I got my DVDs. 
My pastor (from Obi Community Church) borrowed my DVD set. It has contributed to major change in my church. They were in the process of reviewing things and now some foreign missions funds are being rediverted to local needs. Now, we are coming out of our bunker mentality and actually serving the community. It is helping my little country church see its own destiny within its community and the people are coming out into the community. People who have not been to church in decades, who are broken hearted and wounded in spirit, are coming to our little church. They are coming back to church and being restored in their faith and walk with God. It's happening slowly, but it is happening.
I am starting a non-profit: Northern Appalachian Socio-Economic Collaboration (NASEC). I work with non-profits, faith based, civic non-government and government agencies to build their understanding that basically, we have to do economic development together for the life of our local community or it will die.
I couldn't be where I am without having seen FOR THE LIFE OF THE WORLD. I was just some crazy middle aged woman from DC wandering around in cowboy boots asking questions and wondering why nobody was doing anything. I had started to do stuff but didn't have the courage to really push. Now I do. Now I get it. 
The work is hard and daunting. It comes to me through the community and ideas and I just keep saying yes, and figure that I'll sort it out as I go. We are making changes for the good.
I don't have a clue how all of this is going to turn out but we have so many irons in the fire that I have to keep bringing things back to look at the infrastructure we are building to make sure we can support and sustain whatever comes our way to do.
FOR THE LIFE OF THE WORLD brought it all together for me. I get it. I keep watching it to keep my courage up. I still doubt my own sanity daily, but the videos (and the Field Guide) help me keep going.
This is just the beginning. I know it is. I share all the videos with my friends from church and local Christians I know. Their minds have been blown! They are starting to "get it".
I am so grateful for you all and the work you've done.
Pray for us. We have hard work ahead, for the life of the world. We're just getting started.
And thank you for being part of our story. It touches my heart so much to know we are connected in our mission. Your work is enabling our work and changing the life of the world in a little overlooked rural Appalachian New York where the poverty is so bad that even the Red Cross pulled out of our county this year. What you do helps me see God's greater design. We work together in God's Economy of All Things. Thank you.
Judilynn Niedercorn
Northern Appalachian Socio-Economic Collaboration (NASEC)
—–
Originally published at the FLOW blog